There are many fiction books out there but some are the ones that catch the many eyes of us readers. But all of us have different opinions on what are the best fiction books of all time so we bring you the top fiction books that are the most bought, read, and have the best reviews through many platforms. These books have changed the world and many of our lives.
To Kill a Mockingbird by Harper Lee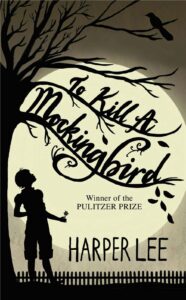 Harper Lee, is believed to be one of the most influential authors to have ever existed, sadly but famously published only a single novel (up until its sequel was published in 2015 just before her death). Harper Lee's To Kill a Mockingbird was published in 1960 and as soon as it came out it became an immediate classic of literature. The novel examines racism in the American South through the innocent wide eyes of a clever young girl named Jean Louise ("Scout") Finch. Its many iconic characters, most notably the sympathetic and just lawyer and father Atticus Finch, served as role models and changed many people's perspectives in the United States at a time when tensions regarding race were high. In 1961 To Kill a Mockingbird earned the Pulitzer Prize for fiction and was soon made into an Academy Award-winning film in 1962, giving the story and its characters further life and influence over the American social sphere.
2. Harry Potter Series
It shouldn't be surprising that Harry Potter is on this or any top fiction list. This is an unspeakable rule: A Harry Potter book needs to be at the top of everyone's best books of all time list – and this one is a must-read. The novel that has sold over 120 million copies, Harry Potter and the Philosopher's Stone is the first in the Harry Potter series(though not the most famous), which chronicles protagonist Harry Potter's journey from an unwanted child at the Dursleys to a famous student at Hogwarts, an English boarding school for wizards.The book also is made into one of the best audiobooks to listen to as well, with Stephen Fry's dulcet tones guiding on the journey to Hogwarts. 
3. The Great Gatsby by F. Scott Fitzgerald
The Great Gatsby of F. Scott Fitzgerald's is commonly distinguished as one of the greatest texts for introducing new students to the art of reading literature critically (Perfect to read at school). The book is told from the perspective of a man named Nick Carraway who has just recently moved to New York City and has been befriended by his eccentric nouveau riche neighbor with mysterious strange origins, Jay Gatsby.
The Great Gatsby provides us an insider's look into the popular Jazz Age of the 1920s in United States history while at the same time critiquing the idea of the "American Dream." One of the most-famous aspects of the novel is its cover art, a piercing face projected onto a dark blue night sky and lights from a cityscape, an image that is also found, in a slightly different configuration, within the text itself as a key symbol.
4. The Lord of the Rings by J. R. R. Tolkien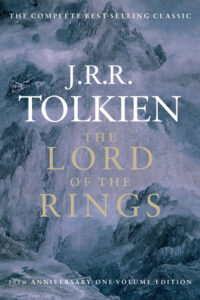 This is another one of the commonly known amazing fiction pieces of art. And if you're a huge fan of fiction and haven't read LOTR, you are missing out on a fun reading time. Everything you love about the genre has its roots here (even if only to reject everything Tolkien laid down), and few fantasy epics have as deep a backstory.
5. Lord of the Flies by William Golding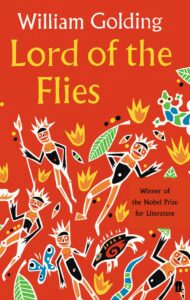 Lord of the Flies starts When a plane crashes on a desert island, the only survivors are a group of schoolboys. At first, the boys are jubilant because there are no adults to tell them what to do. But before much time passes by, their attempt to govern themselves quickly falls apart, and terror sets in. A thought-provoking classic that looks at the end of innocence, and well deserves its place on our list of the best books of all time.
6. Frankenstein by Mary Shelley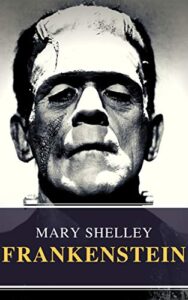 Frankenstein was written as a ghost story when Mary Shelley was only 19, her creation has become one of the most recognizable horror fiction names in fiction. The story follows Dr. Victor Frankenstein becomes obsessed with the idea of forming a new, living person from body parts, but he soon realizes the monster he ends up with is not only hideous but vengeful. Everything Victor loves is lost and yet we are forced to still have pity on the creature who is desperately lonely, longs for a wife, and craves acceptance that will never come.
7. One Hundred Years of Solitude by Gabriel García Márquez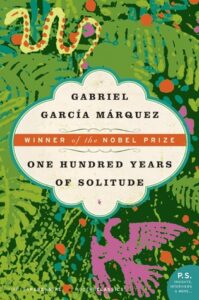 In 1967, The late Colombian author Gabriel García Márquez published his most famous work, One Hundred Years of Solitude. The novel follows the story of seven generations of the Buendía family and follows the establishment of their own town Macondo until its destruction along with the last descendants of the family.
In a fantastical form, the book explores the genre of magic realism by emphasizing the extraordinary nature of commonplace things while mystical things are shown to be fairly common. Márquez highlights the prevalence and power of myth and folktale in relating the history and Latin American culture. The book won many awards for Márquez, leading the way in 1982, to his eventual honor of the Nobel Prize for Literature for his entire body of work, of which One Hundred Years of Solitude is often lauded as his most triumphant.
8. A Brief History of Time by Steven Hawking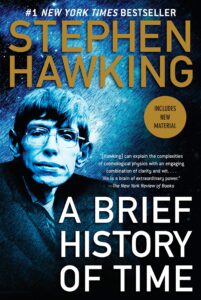 An internationally-acclaimed masterpiece by world-renowned physicist Steven Hawking, this book explores some of the biggest questions about the universe and time – with surprisingly easy-to-follow answers. A truly enlightening read, the book covers topics such as dark energy, theories around space and time, the information paradox, and the cosmos.