Nowadays writing plays have become essential everywhere, be it novels, scripts, business plans, content marketing, or writing social media content, even freelancing and ghostwriting have become quite popular nowadays.
Writing has become crucial everywhere, but not everyone knows how to properly do it.
Though luckily for those, writing courses were invented to offer an in-depth and self-paced education for those who are wishing to become writers.
So here are the best online writing courses you need to become a better writer.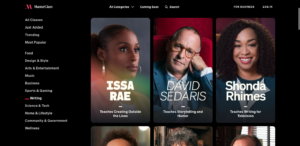 Price: Approximately $100
Description: Masterclass will enable you to learn from the world's best teachers and provide you guidance and advice that you might not be able to get anywhere else.
It's affordable and ranges out to a lot of categories.
Pros: 
Affordable billed per year

Top-notch instructors

Good refund policy
Cons: 
The creators are looking to gather a wide audience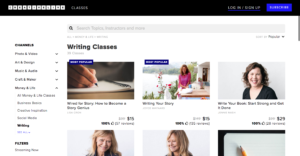 Price: Starting price at $20
Description: CreativeLive is a rather interesting alternative to Masterclass. Unlike Masterclass, CreativeLive instructors are entrepreneurs, bloggers, and you name it. CreativeLive offers a much more practical education and steps.
Pros: 
Many lessons feature professionals

Lessons are digestible and easy for you to get through

Ability to adjust the playback speed of the modules

Able to read lessons' transcript too
Cons: 
Extreme differences in price

Doesn't include that many downloadable material or certifications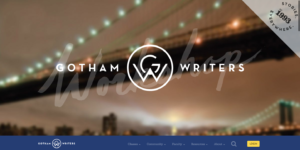 Price: $300 to $400 per workshop
Description: This alternative is quite popular in New York City so you could have heard it, or even if you're watching a movie situated there.
Gotham offers a lot of different types of genres and more. Though the crowd is generally kept little so they could give each individual equal attention.
Pros:
Both online and offline classes are available

A fairly amazing reputed institution

Also organizes free events all throughout the year
Cons:
Might be overpriced for some

The only courses are pre-recorded. Although there is a once a week online live session

 Once finished, the institution takes no guarantee for a job
Also Read: How To Become A Better Writer Fast: 13 Effective Tips To Takeaway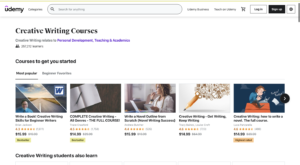 Price: Around $5 to $177
Description: The Udemy course offers quite a variety of topics but one thing that makes Udemy different from other courses is that individuals themselves can also create courses.
If you're looking for something different then try the slightly rebellious yet self-paced education of Udemy.
Pros:
Includes self-paced and independent learning

Verified individual opinion and perspective

Experienced teachers in real-time

The fee is low (although that's for now)
Cons:
Doesn't do job guarantee

Some teachers might not be as experienced as you might think

Provides many courses so the selection of the right one might become difficult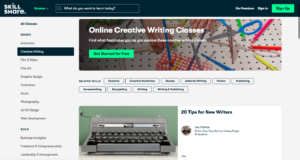 Price: Free – $19 monthly for Premium use
Description: SkillShare is an American online learning platform with various courses available through subscription. With both free and paid courses, the way to learn from skillshare is through inspiration and it even has a free trial.
Pros:
Offers real-world skills

Come with many different types of courses like self-paced and some even weird

Includes a free trial before users buy a subscription

Includes many free courses that do not need the usage of a paid subscription
Cons:
Reviewers have commented that not all the teachers are good

Does not include certification, so the viewers are to use the skills shared to enhance their own and not officially show them

Too many ads are on the free courses which quickly become annoying
Also Read: How To Improve Intelligence: Find High-Level Books To Read
5 Best Online Writing Courses: Things to Consider Before Signing up for Best Online Writing Courses
Authors:

They write books, novels, stories, or in some cases even articles and essays. Their salary can be depending on what they do.

Ghostwriters:

They can be behind anything and range to many different categories of writing but they don't take the credit for their work.

Freelancers:

Their work can range out to anything they desire for example articles, stories, blogs, etc. they are paid on their assignment basis which depends on how much work there is.

Content writers:

They write content for specific things like products, topics. Market or ideas. They can be paid on an assignment basis or on a salary basis.

Copywriters:

They write campaigns, ad slogans, etc to uphill publicity for products or companies of their choice.

Script-Writers:

They can write play scripts, film scripts, or ad scripts. Their work is for the visual medium.
Experienced Instructors
When deciding on an instructor, you should be careful of your choice and pay it with a great mind as he or she would be teaching you in the not-so-distant future.
Did your instructor have a college-level education, does your instructor have any experience or any type of certification and specialization at your chosen topic, and if he or she would suit you. These are the type of questions you should search and analyze what type of instructor would suit you best.
Budget
Next on the list is the budget.
You need to determine how much exactly you're willing to invest in courses. If you're new to the concept of online classes, then you might want to try out free courses first and see how they suit you. Once you've completely covered the basics of writing format then you should try something affordable like Udemy. And once you're sure that you have that covered then try stepping up your game and try Masterclass which gets more expensive.
5 Best Online Writing Courses: Frequently Asked Questions (FAQ)
Q. What courses should I take if I want to be a writer?
Many writers are self-employed so if your dream is to someday have your own business then you should consider taking the courses mentioned below, as well as try entrepreneurship.
Authors – Helpful High School Courses

American Literature

Computer Applications

Creative Writing

English Literature

Technical Writing

World Literature
Q. Are online writing courses worth it?
Depending on the person you ask, you'll get different answers as everyone has different opinions and experiences to rely on, some might say that they're worth it and really useful while some may say that they're a waste of money and time.
But, saying that only some people can write is preposterous as everyone can learn. With the right amount of hard work and determination, you can learn to become better at it too.
Q. Do editors get paid more than writers?
That depends on the salary differences.
According to the U.S. Bureau of Labor Statistics. However, authors and writers earned a minimum wage of $62,170, while editors on the other hand earned a yearly wage of $59,480.
Q. How long does it take to become a good writer?
New York best-selling author Malcolm Gladwell once stated that for one to be truly and really good at something, you need to spend at least 10,000 hours on it.
So why not start now?