Have you ever read a book that crushed your prediction for the ending? You're not alone.
Nothing is more satisfying than a good ending, especially an unexpected one that makes it impossible to get it off your mind. These books make you want to go back and reread to spot the red herring that you never saw before. 
Incredible Books With Intense Plot Twists.
Here are the top 10 Books with intense plot twists that will leave you with a complete SHOCK!
Sharp Objects by Gillian Flynn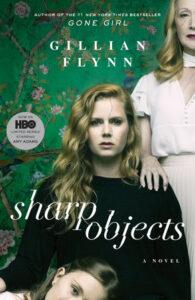 Out of the psych hospital, reporter Camille Preaker is in a situation she has never been in before. She gets an assignment to return to her tiny hometown to cover the story of the unsolved murder of a preteen girl and the sudden disappearance of the rest of them. Although she had hardly spoken to her hypochondriac mother or beautiful thirteen-year-old sister, she can now identify herself with the young victims a bit too strongly. 
The book goes deep down in the physiological puzzle of her past. The more she digs for the take of the story, the more truths unravel. The twists and turns with each chapter are enough to keep you up at night and only get up as you flip the last page. Sharp Objects is by far one of the most disturbing writings of Gillian Flynn that will leave your jaw on the floor. 
My Sister's Keeper by Jodi Picoult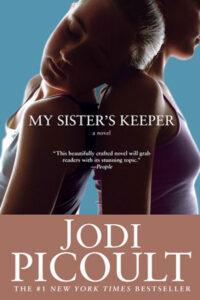 The story of My Sister's Keeper is centered around a thirteen-year-old Anna Fitzgerald who sues her parents for medical emancipation when she finds out she is supposed to donate her kidney to her dying elder sister Kate. 
The book will undoubtedly have you crying or days until you get to the chapter. It personally left me in a daze for weeks!
The Girl on The Train by Paula Hawkins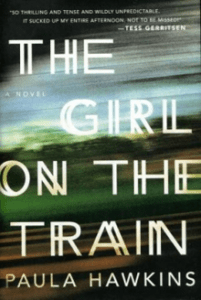 Rachel is a divorcee who adores the young couple Scott and Megan living next door. When Meghan gets missing, Rachel does the unthinkable. She gets dragged into an investigation that will completely change her life. If you love intense plot twists, there is no way you are haven't heard of this incredible book by Paula Hawkins. 
From juicy stories to shocking turns, this book has got it all!
We Were Liars by E. Lockhart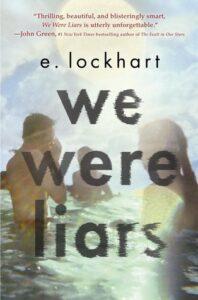 The book is about a beautiful and distinguished family, a private island, a damaged girl, and a political boy. Something happened two summers ago, but Cady can't seem to wrap her head around what exactly is that. 
After the accident, the group of four friends—the liars turns destructive, and Cady becomes distant. One of the best reasons why I love the book is how it shows the biggest twist in a positive light that will put your heart at ease by the end of the book. 
The Westing Game by Ellen Raskin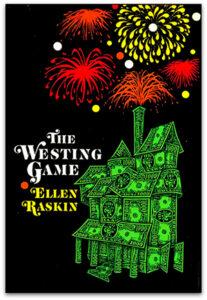 This book is ideal for people with lively hearts who love stubble glimpses of mystery and the dark side of regular people. The bizarre chain of significant events begins when sixteen unlikely people gather for Samuel W. Westing's will. 
No one knows why the world-famous gambler has chosen these strangers or possibly a few murders to inherit his fortune. The book will keep you guessing from the start and leave you with an intense plot twist by the end that will keep you rereading. 
The Night Olivia Fell by Christina McDonald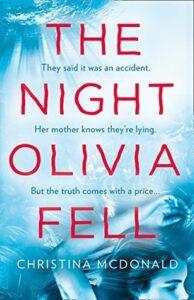 This emotionally charged suspense novel will break your heart with every chapter. It gets in deep into how a mother gets to know the truth behind her daughter, who became brain dead. One morning, Abi Knight is awake by a phone call that her teenage daughter has fallen in front of the bridge. 
Olivia is now not only brain dead but is pregnant too. Filled with suspenseful events and intriguing turns, you will find out whether this "accident" was actaully an accident. The heartwrenching tale is long known to be the favorite for all the suspense readers out there. 
An Anonymous Girl by Sarah Pekkanen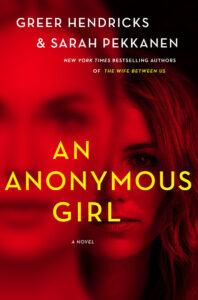 When Jessica Farris signup for a psychology study conducted by Dr.Shields. She thinks all she needs to do is answer a few questions in complete anonymity, collect her money and leave. 
Little did she know what was really in there for her.
Could you tell a lie without feeling guilt? 
As the questions grew more and more intense and deep, she doubts whether everything in life is real. When she gets told what to wear and how to behave, Jessica starts to feel as though D.Shields knows her deepest darkest secrets and what she has been hiding for long. 
Through Dr. Shield's manipulative tactics, Jess gets to know about her jealousy and how deadly this obsession can be. The electrifying novel by the New York Times seller author Sarah Pekkanen and Greer Hendricks, this book is all you need to keep pondering about the intense plot twists.
Behind Her Eyes by Sarah Pinborough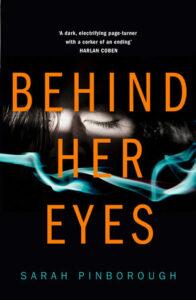 Described as a terrifying mind game, Behind Her Eyes is never getting old. Caught up in the love triangle, the book is written from two perspectives, but the real question is who is manipulating who?
Considering the complex story, you will want to keep rereading the books to finger out how the intense plot twists shifted everything in a completely different situation. 
In a Dark, Dark Wood by Ruth Ware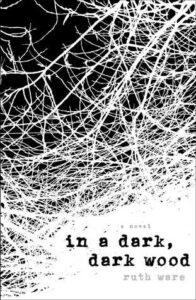 In the Dark, Dark Wood is a spooky thriller that isn't recommended for the faith hearts out there. With every page, a new danger arises to make it impossible to forget this particular book. 
In the story, you will get to see the protagonist receive an unexpected invitation from the long-lost schoolmate. The invite leads her to a remote venue, and with that comes painful secrets, and strange things begin to happen.
Ruth Ware didn't disappoint us with yet suspenseful novel with intense plot twists to keep your heart pounding hard with each page. 
I'm Thinking of Ending Thing by Iain Reid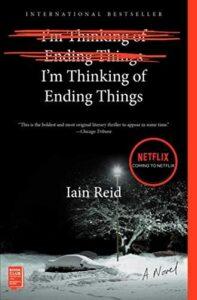 I'm thinking of ending things as the type of story that sticks, lingers, and is always there in your mind. You can fake an action but can never fake a thought. 
In the book, a couple is on their way to a scheduled farl but takes an unexpected detour where the girl is left stranded in a deserted high school. The nerve-racking story will leave you guessing till the end of the book. This is a philosophical thriller rather than a psychological one to make it one book with intense plot twists that will stay with you for the rest of your life.