"I become an SEO expert by simply mastering the art of keywords," Says an SEO expert I learned most of my blogging from. 
Many people count on plugins like Yoast SEO and Rank Math to take care of the keywords for them. 
But here's the truth. 
Simply stuffing in keywords in the content, title, meta descriptions, and alt text won't make the cut. Unless you have thoroughly strategized the keywords you want to rank for, you will just be shooting arrows in the wind. 
Think about it; you will be better equipped to find your direction if you know your destination very well. In this guide, I will talk about how to do keyword research, choose the best keywords, ideas, and how to create a plan around those keywords to rank yourself high on Google.  
What is Keyword Research?
Keyword research is a process of finding relevant words and phrases that you want to rank for. These aren't just ordinary words. These are the phrases and words that people are actively searching for. 
Thus thoroughly equipping yourself with highly searched and moderately competitive keywords is crucial to give your website a direction to work towards. Later, you can use your initial keyword research on different platforms like Google, YouTube, and Bing. 
Here, keyword research isn't just necessary for SEO. by setting up the right keyword strategy; you get a general idea of keeping your blog/website relevant throughout its lifetime and help generate more content ideas. 
Why is Keyword Research Important for SEO?
In a nutshell, keyword research is the market research for the 21st century. 
Keyword research is used EVERYWHERE. When I say this, I mean you can use it during link building, content promotion, SEO blog posts, social media, and website structure. 
For Google, solid keyword research helps align your goals with your content, present your site to the people looking for exactly that, and help you rank higher in your niche. 
As for content creators, keywords act as a compass. You can never run a successful SEO campaign without carrying out proper keyword research. This way, you get to:
Uncover your target audience

Design your website's architecture

Write relevant product descriptions

Generate content ideas for your blog

Create landing and sales page
I get it. It's quite daunting to start with intricate SEO practices when you are just starting out with your blog. But it is also true that all your surface-level or other efforts will go in vain if you don't set up the keyword foundations first. 
Related: 8 Ways To Conduct Research For Your Blog Posts: Tools + Screenshots
Types of Keywords by Length
When it comes to keywords, there are three types that you can include in your keyword research. 
Short-tail keywords: these are short, high-competitive keywords that are quite famous in search queries. Although it is essential to use them throughout the website, they may take a slighter longer to rank due to relatively intense competition. For example, Affiliate Marketing. 
Mid-tail keywords are more detailed than the short tail and come with less competition (yeehaw!). For example, Email Affiliate marketing 
Long-tail keywords: these keywords are long and have less competition. People who visit your site via long-tail keywords are more likely to buy from you too! For example, Email affiliate marketing for beginners.
How to Choose the Best Keywords
Let's admit it. 
Choosing the right keywords can be tricky. 
But getting your hands on specific, personalized, and high demanding keywords can make each minute count. Here are some of the insightful tips on how to find the best keywords. 
Put yourself in your customers' shoes: Just like a customer, note down all the variations of keywords that you would use to enter the product or services that you offer. This will help you shift from a content creator's point of view and think outside the box. 
Carry out competitive research: successful direct competitors are an asset. Use them to find out what's working, their content creating methods, flaws, unique selling points (USP), and—most notably their keywords!
Analyze your results: with keywords, it isn't always that passive. Instead, you need to actively look for the trending keywords in your niche and incorporate them into your content. This will help prevent you from being left behind. 
Use long-tail keywords: as mentioned earlier, long-term keywords tend to work better than any other type of keyword. This is especially true when you are running a small business. 
How to Find Keyword Ideas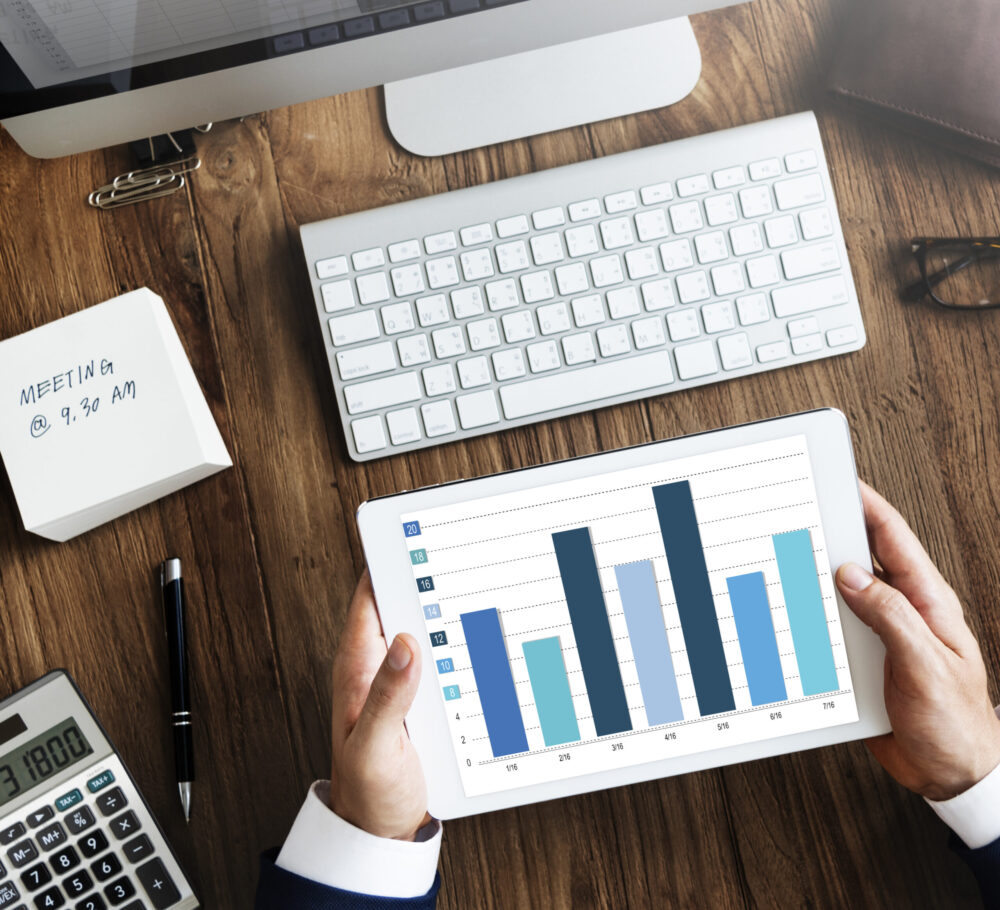 Although I have briefly touched upon keyword research, there is also that goes into generating keyword ideas and effectively implementing them into your writing. 
To start off, gather any 5 to 6 keywords that you want to surround your content with. Remember, you will use these keywords in your blog, social media, email, and anything you can think of. If you are looking to revamp your existing content with a new keyword strategy, then tools like Ubersuggest can help.
Type in your website domain, and you will get a complete overview of the ranking keywords, pages, and estimated traffic for your blog. These keywords will help you do the rest of the research and find out what your customers are really interested in. 
Brainstorm a List of Topics
Now that you are aware of a few keywords, it's time to begin the hunt for the keywords your audience is interested in. For example, let's say you run a graphic designing agency. What are some of the keywords you are going to capture?
"Graphic Design"

"Typography"

"Rebranding"

"Illustration Design"

"Logo design"

"Digital graphics"

"Adobe Photoshop"
And you name it. 
Now there are a few different ways you can find other related keywords. But first, I want you to open your Spreadsheets and start making notes of the keywords. This is not the place where you use a small section of your brain to store information. 
 Here, I will walk you through three practical ways you can do that. 
Searches Related to
In this case, I am looking for "Graphic designing". Now, type in the keyword in Google and scroll down to find the "Related Searches" section. These are the keywords that are already ranking in your niche. Therefore, it's a good idea to pick them and use those keywords for your website simply. 
The good news? These keywords came straight from Google Sheets. This means Google is literally asking you to use them! 
Find Keywords Through Your Competitors
Need to cut down all the research and get straight to keywords that are working for "others"? If yes, competitive research is your best bet to go! Competitive research is a smart way of covering all the surface-level research that can promise you incredible results—that too, without breaking a sweat!
There are countless competitive analysis tools out there like SEMRush, Moz Pro, SpyFu, Ahrefs, and Ubersuggest that can help you carry out competitive keyword research. However, bear in mind to only use successful competition as using low-quality links will only waste serval precious hours of your life. 
Google Keyword planner
Now that you are armed with a long list of keywords, it's time to narrow it down to the most relevant and profitable keywords. Although there are ample tools that can help yuo do this, my favorite one still remains Google Keyword Planner and Google Trends to this day. 
However, you may need to set up a Google Ads Free account to use it. 
Next, throw in your keywords in the Keyword Planner and look for the 'Competition' and 'Search Volume' of each. Ideally, it's best to have keywords with high search volume and low competition to make the cut. 
The thing with Google Keywords Planner is that it's hard to find out if the keyword is still ranking. That's where Google Trends come to your rescue. After that, you need to take your keywords to Google Trends and find out if these keywords are still working. 
Based on the graphics from Google trends, you can begin noting down the final list of keywords to use for your website. Google Trends also allows you to compare different keywords using the "Related Queries" section and curate a list of only the top trending books. 
By this time, you must have enough keywords to write the first 10 articles. As a general rule of thumb, each blog post should have two long-tail keywords. Therefore, depending on the content and blogs, you are going to write, research the keywords strategically. 
What to Do With Your Keyword Research
So now you have a list of powerful keywords really to shoot the aim. Then, it's time to put them to work. Here's how you can do it effectively.  
Create an Organic SEO Keyword Strategy 
Creating an Organic keyword strategy means optimizing your website or landing page to rank for a specific keyword. To make sure you stick to this plan throughout your business life, manually create a calendar with specific keywords to help you stay consistent. 
Here's how you can create an organic keyword strategy. 
1. Create content aligned to search intent.
After you have collected your keywords, it's time to group them and start creating content around that. Now, how do you group them depends on the search intent of your audience. This intent could be: 
Navigational:

This is where they search t find out information about a specific brand, company, book, or service. You have to target keywords that the brand is ranking for. To go the extra mile, run your article through MarketMuse. This is a tool specifically made for optimizing your article's relevant ranking keywords and get a competitive edge. It also mentions the ideal word count and keyword density you should have in your article. 

Informational:

the aim of this type of article is to answer questions or provide value to your audience. Information blog posts are a great way to build links and build trust with your readers. 

Transactional:

This is where the user is looking for a review or product to buy. Here, you need to carefully select buyer keywords and position your content in a way that captures your reader's attention strategically. 
2. Optimize content for keywords
If you already have a blog, go through each page (not posts) and start to optimize them with relevant content. Remember, every page needs to have its own keyword that serves one specific purpose. 
If you don't have a website already, I suggest you start with a sitemap. A sitemap is a strategy related to the number of pages you will have on your websites and what each of them will contain.
While you will be creating your sitemap, I want you to infuse one keyword to each page and create the content around that. This will make sure your site is fully optimized to skyrocket on search engines. 
Bear in mind not to overstuff your website with keywords as it may indicate spammy content to Google and will lead to penalizing your website. And you don't want that in the initial days of your blog, do you?
3. Check for proper on-page SEO
Technical SEO is one thing and on-Page SEO is another. Whale technical SEO ensures all the technical elements of your website are in tip-top condition; On-page SEO is more about what readers see on our website. This includes factors like:
Page Title

Alt Text

Headers

Meta Descriptions

Page URLs

Internal Linking

Structured Markup

Content
This means you need to add your keyword to all these On-Page SEO factors to make sure Google finds your website relevant and trustworthy. If you are unsure whether your website is SEO optimized, you can check out tools like the Alexa On-Page SEO checker to detect any flaws and offer you solutions to fix them.  
Related: 7 Blogging Mistakes That Can Absolutely Ruin Your Blog Within One Year
How to Use Keywords in Your Content
After the research phase, the next step is integrating the keywords into your content. Before anything, identify the primary keyword. Some marketers try optimizing their content around several terms, but this often results in disappointment. 
For example, if you are writing an article about premium smartphones, it would be unwise if you avoided talking about entry-level smartphones. Instead, use alternatives to the primary keyword like "high-end smartphones".
Additionally, observe the number of times you use your main keyword throughout the content. There's no point in using it 50 times, as Google considers this unnatural, and you could be penalized for stuffing.
Your title tag and URL should contain the main keyword. The same also applies to the meta description. Although Google doesn't use the text in your meta description for ranking, this snippet of information gives searchers an overview of what the page contains on search engine result pages. It also increases your organic click-through rate. 
Next, use a few variations of your primary keyword. For example, if your blog is about digital marketing, you can use online marketing and internet marketing. You can use Google Suggest to get these.
Lastly, use internal links to add authority to new content. New web pages lack backlinks and inbound links, but you can give them instant link authority by internally linking to them.
When using internal links, ensure that the anchor text has your target keyword. This helps Google understand that you are talking about a particular topic.
Final Words
Although most people do keyword research when creating new content, it doesn't mean that you can't use the search queries on existing articles. If you want to breathe new life into old content, start by identifying its weak links.
Once you note down the areas that need improvement, try to infuse trending keywords without changing the original meaning of your old articles. 
Ideally, each page on your site should target a specific keyword. Generally, the homepage will focus on broad industry terms, such as digital marketing. Then, you want to create categories targeting more specific areas like social media marketing, email marketing, blogging, etc. 
Whatever you do, avoid stuffing keywords and forcing keywords to fit into your content unnaturally. Keep in mind that you are writing to provide value to people. Even worse, search engines can penalize your website.
We all have different ways of researching and writing content. So what do you do before writing down the first word?