How many times have you finished reading a book only to realize you have no one to talk to about the book? Starting a book blog can be nerve-racking, especially if you don't have any experience, besides reading books, of course.
Where a good blog can provide you unprecedented traffic in the first few months, a bad one can penalize you as well. This is why millions of people start up their blogs every day only to give up within the first year. 
You don't want to be one of them.
Therefore, here's a complete guide that you need on How to Start a Book Blog to get your blog up and running in no time. 
Too busy to read? I'd recommend you bookmark this and read it when you have enough time to delve deep down into your goals.
What is Book Blogging 
Starting from the fundamentals, book blogging is where you connect with like-minded people from all over the world. 
In a nutshell, when people feel stuck with their reading list, your blog must be filled with book reviews and blog posts to fill them up with inspiration and leave them with a long list of books to read. 
When you do this, you get the chance to connect with several writers, reviewers, blog bloggers, and publishers to help grow your blog further.
How to Start a Book Blog
Before you could think about technical details, there are many other things that can help you stay committed and motivated to keep up with your book blog. So before you start, here are some of the things you need to get it straight:
You aren't going to get thousands of visitors within the first 2-3 months

Book blogs won't immediately start to make you money. You need to earn the trust first

You might not have enough budget to spend right now, don't let that hold you back

When you don't know anything to write; write. The more you practice, the more your mind opens up to new possibilities and inspiration

Successful people didn't start earning six figures within just the first few months, it requires constant effort, time, and most importantly, patience.

No one would pay attention to beginners and you WILL feel like giving up. That's when you need to pull yourself together and stay committed to stand out from the rest. 
Interestingly, if you happen to pass all this, that's what distinguishes a successful blogger from an unsuccessful one. Once you've understood these vital concepts, you can gear yourself up with the right knowledge to get started!
Choose the right platform 
WordPress is the most preferred platform for bloggers in general. In fact, Google also likes WordPress as is the most user-friendly for your audience out there. It is so convenient that high profile websites like:
Are all making overflowing profits with this single platform. 
As for bloggers, it is highly easy to step, use, and post to make it an ideal platform for book bloggers. That's not it, it also offers the facilities to buy a domain name so your website is entirely yours. 
With WordPress's domain name, you need to pay $14.99 per year and get the hosting for $7.99 per month.
Best WordPress Tools for Book Blogging
If you have heard of WordPress before, I'm sure you already know that a good website is built on quality plug-ins. Considering how too many plugins can slow down your website, you need to be very selective of what you choose.
Here are the must-have WordPress plugins you need to create a killer blog. 
Tracking the analytics of your website plays a major role in effectively strategizing your content and pinpoint mistakes to further optimize your site. MonsterInsights is known to be the best WordPress plugin for Google Analytics. 
Many high-profile bloggers vouch for the effectiveness of Monsterinsights as it allows you to connect with just a single click to help you make data-driven decisions to grow your book blog. 
Let's break it down here. 
You need your website to be fast to rank it high on Google. In times where your audience has short attention spans if your website takes a long time to load (even a single second), they will hop onto your competitor's site to get the answers. 
You don't want that, do you?
Thus, WP is the #1 WordPress page caching plugin that you can use to speed up your website by optimizing images and enhancing user experience to show a rapid increase in the conversion rates of your website. 
Wouldn't that be awesome if all your visitors who visited your site once get notified of every time you post? 
With PushEngage, they can.
The tools let you send push notifications to the users after they leave your website. It helps to generate awareness of your latest posts and a great way to keep your readers coming back to your book blog posts.
There are 52,000 plugins available out there. Believe it or, most of them actually add further value to your blog.
However, here you run the risk of making your website slower which will eventually have the opposite results in the long run.
Luckily, Jetpack understands that.
This is an all-in-one plugin that offers several features in place. It includes designing your site, increasing social sharing, preventing malicious attacks, and offering essential analytics.
Best of all, all of the core features that you need to get started are completely free—making it a budget-friendly plugin to have.
Rank Math is an SEO plugin that allows you to easily optimize your website and blog posts to help rank it on Search Engines. It comes with built-in suggestions that lets you customize vital SEO settings, make pages indexable and let your website come in Structured data.  
What sets Rank Math apart from the rest is how you get to choose multiple target keywords to reach a broader range of audiences. 
How to Create Valuable Content 
Now that you know we are all ready to step up and optimize each material it's time for the most important part: Content. 
When we especially talk about book reviews, the more personal you are with your audience, the more value you are going to add. I'd recommend going for slightly longer reviews that go in-depth with the details of the novels. Your goal here is to stand out from the crowd using highly engaging content. 
Now, what is that?
Use Infographics to break down stories

Bullet points

Easy-to-read language

Graphics

Multimedia 
Besides that, try to sum up the book in around 200-words and get ahead with your review to make it at least 750 words. 
Another thing you can do besides writing reviews is to start blogging about books too. This includes listicle articles on book recommendations, how-tos, along with many more to gain further explore on your site. 
Here, it is recommended to go for around 2000 word articles as Google tends to value these over 1000 or lower-word ones. 
Not just that, when I read a post of around 1000-1200 words, I get the idea that the post would only cover surface-level information. However, when I see the content is around 2000 words, you know it's certainly first page worthy. 
Also read:
Another thing that is crucial is to stay consistent with your content. Ideally, you need to post at least once a week. However, that mainly depends on your reading speed and how much pressure you can handle along with marketing and optimization. 
Here's how you can do that.
Create an Editorial Calendar
Blogging isn't something you do when you "feel like it".
To be successful in something, it's essential to stay consistent with your endeavors that will help stand you out from the sea of other book bloggers out there.  
Regardless of how motivated you feel right now, you will always find excuses to ditch writing a blog. And when I say "content", I don't just mean the book review or blog posts that you are going to post on your website but also other marketing techniques like guest posting, email outreach, and post-optimization that will only improve your blog with time. 
I post a review and summary once per week and blog posts every day along with daily social media posts not because I'm fast but because I stick to my content calendar without fail. 
Schedules are an excellent way to keep you motivated to pump more content all while staying disciplined. 
To get started, the first thing you need to do is to create a list of all the possible blog post ideas that come to your mind. 
A great place, to begin with, is Pinterest, Google's most frequently asked questions or sites with high-quality book content like Buzzfeed and Goodreads for book recommendations and reviews. 
A common challenge I've noticed in blogging is where you write plenty of content but somehow things always seem to fall short. This is mainly because you don't strategize your content beforehand. 
On the same spreadsheet, list down around 100 blog post ideas that you are willing to write + your reading list to help write their reviews. Later, create another section for social media content and fill that up. 
You surely don't have to create social media content from scratch. Simply condense down your blog posts and reviews to also satisfy your fan base on social media. 
This way, instead of cluttering your mind with tangled ideas, you are strategically moving forward with each post. 
Bear in mind, just because an idea is on your list, don't mean it needs to be on your blog. Feel free to cross out the poor ideas and replace them with trending and relatable topics that are likely to gain more exposure. 
Here are some of the books you can read to further improve your content planning that will keep our readers engaged. 
Content Machine: Use Content Marketing to Build a 7-figure Business With Zero Advertising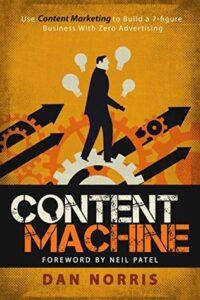 Everybody Writes: Your Go-To Guide to Creating Ridiculously Good Content
How to Monetize Your Blog
Here comes the last step you need on how to start a book blog. You may not want to start an income right away, but if you do, you are going in the right direction. 
Hear me out.
There are innumerable ways you can make the most out of your book blog and start earning an income. While writing your own book and advertising it on your blog is an option, there are also other ways where you can get started right away. 
Google Adsense

Amazon Affiliate 

Advertise other books

Create a membership site with advanced features. 
Other than that, as your blog grows with time and the more followers you accumulate on social media. You will start to get a chance to receive Advance Review Copies from the publishers in exchange for an honest review on their books.
Although most of them are free, some publishers also offer some additional bucks to help make the cut. 
SEO 
SEO is more of an ongoing process that you need to take care of rather than something that you do once right after publishing a post. 
It is the process of optimizing your website or blog post to help Google realize its value and relevance to rank it high on Search Engines. 
If you are new to SEO, this may seem like a lot of work for you.
However, once you get the hang of it, you'll start to optimize your site as you do other relevant tasks. Although there are a total of 200 SEO factors that Google considers, here are the top 5 most important ones that get 85% of your work done. 
Carry out thorough research and add it to your title, meta description, content, and H2, H3, or H4 of your posts. 

Implement an effective URL structure that is short, descriptive, and contains your keyword

Add internal links to your page to increase engagement 

Optimize images with alt text and title. Make sure the image sizes aren't too big. Your image size shouldn't exceed 300 KB. 

Add multimedia like videos, images, audio, and whatnot
Besides that, your SEO WordPress plugin Rank Math can take care of Google indexing and making sure you aren't missing out on any other SEO tactic. 
Once you are done with this initial process, I'd highly urge you to go back to your previous posts and keep optimizing them as each post plays a significant role and improves your website. 
Another thing that has proven to do wonders for countless bloggers is the use of MarketMuse. It is an AI content planning platform that predicts the success score of each writing piece, allows competitive research, and suggests ways you can instantly improve your posts to gain exposure faster. 
Grow Your Blog Through Social Media
Social media is one highly impactful platform that can give your desired recognition for your blog. For the past 2 years, you get to see an increasing growth of bookstagrammers who offer relatively the same blog content but only in a more visually appealing way. 
The top 3 social media platforms that mark the best way to improve your book blog includes:
Instagram
Instagram is all about visuals. The better your profile looks, the more eyeballs and followers you're going to get. If you browse through Instagram you will get to see two types of bookstagrammers. 
One who prefers to stick to a specific theme and the other who go crazy with anything they like. Here too, you can further categorize the Instagram accounts. For instance, some people prefer to take physical photos of their books with proper editing and photography while others like to stick to digital arts that gives a more funky look to your overall feed. 
I try to stick to digital graphics as it helps grab the eye more and give the ever-needed funkiness to my feed.
The best part, all of these Instagram styles work just well. 
To make your account a success, you can: 
Edit your photos:
Editing plays a vital role to distinguish good photos from bad ones. If you are opting for photos of physical books, never begin the editing process unless you are completely satisfied with your final photographs. 
If you are sticking with themes, use presets on editing apps like Adobe Lightroom or customise it yourself on Snapseed to ensure everything looks uniformed on your feed. 
Also read: 21 Bookstagram & Bookish Photography Tips & Tricks
Post at the right time:
Posting at the right time can help you get more engagement. It is recommended to either post at 11 am-1 pm or 7-9 pm as this is the time where people are more likely to be on their devices. However, with time you need to work out what works for your specific Instagram page using Instagram Analytics to further improve performance. 
As for how many you should post every day, try to stick to 2 to 3 posts per day in the beginning and eventually reduce that to posting once or twice a day.
You don't want to fill people's feed with your posts!
Bear in mind to try to stick to the same timing every day as it resonates consistency within your Instagram page. 
Hashtags:
:Hashtags are your biggest asset that you need to master. If you are starting from 0 followers, it will help get your account across to people who are actually interested in what you do. Best of all, Instagram lets you use up to 30 hashtags at a time which you can always use and no one will roll their eyes at you. 
cPopular bookstagram hashtags that I like to use include: 
#bookstagram #bookgram #books #bookish #booklover #bookstagram #bookshelf #bookstagrammer #bookstore #booksofinstagram #bookstagramfeature #bookshop #bookshelves #bookslover #booksigning #booksandcoffee #booksale #booksbooksbooks #booksph #bookstagramfeatures #bookstack #bookstagramer #booksforkids #bookseries  #bookshelfie  #booksofIG #bookstagrammers #Booksy #bookslovers #bookstoread
Yes! You can copy-paste that on your notes right now.
Along with that, feel free to personalize your hashtags according to the content for maximum relevance. 
Build Community 
Blogging is all about building a community to help each other out in the long run. Here the best way you do that is to start commenting and following your favorite bookstagrammers. However, the only condition here is to be genuine with your comments. 
There is a difference between a comment like:
"Nice post!"
And 
"Love your review! I have been a big fan of Holly Black my whole life but I never got the chance to read this book. So surely adding to my reading list right now. What else would you recommend from Holly Black?"
Personalise and detailed comments with questions are likely to get noticed above the sea of other comments. Therefore, whenever you are free hit up Instagram and spend some solid minutes only reading captions and typing in comments.
Another thing that can be done is to join a book challenge. This is the best way to get your account noticed. Here a boostragmer will run a book challenge for an entire and state different prompts for each day. This will help you not only post every day but get to meet and connect with bookstagrammers too. 
Pinterest 
Pinterest is the biggest asset for all the bloggers out there. In fact, if you treat it like a search engine rather than a social media profile with the right tactics, you can expect to gain unprecedented outbound clicks to your main blog page.
Here are some of the things you can do to improve exposure:
Create and optimize your Pinterest Business account
The most important thing to do here us to ensure "public search" is enabled on your account. This can be found in the search privacy settings. Other than that, get a complete guide on how to create and optimise your Pinterest Business account from here and here. 
Stay consistent with your board names
This is because keeping consistency with your board names and Pinterest profile can make it easier for Pinterest to find relevant search results.
If I take my Pinterest account for instance, you will see a board titled "Guides". 
So every time anyone searches up "Doitwriters Guides" on Google, the first thing that is going to pop up is the Pinterest board which will eventually lead to the guides on my blog.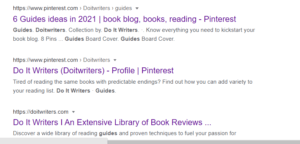 Now that you have your boards set up, it's time you make your winning pin.
What is that you may ask?
According to Pinterest, to ensure maximum exposure on your pins create a pin that is branded, optimised, effectively written and structured properly. 
Let's delve a little deeper into that.
Optimized: Make sure your pin is properly optimized with an alt text that is also mentioned in the pin, title and description. Make sure to never overstuff the description with keywords as it will come off as spammy for Pinterest and will result in penalizing you. 
Branded: Include your logo or website link in almost all of your Pinterest posts.
Effectively written: it is recommended to write 100+ characters (not words) in your pin.
descriptions along with a call to action text such as "click the link below to find out" to gain more outbound clicks.
Structured: The right size for Pinterest pins is 1000 x 1500px as this will increase the likeliness of your pins being on top. 
Content
The best way to find viral content ideas for your Pinterest pins to type in the keyword in the search engine and look at the recommended tags at the top of the page.

These are the ideas that are high in demand which can also help you gain maximum recognition. 
Post on schedule
Schedule on Pinterest isn't as important as social media channels but it can play a big role at saving your quality time that you can invest in actually writing the content on your blog. 
Considering how you need to post at specific times of the day, (ideally between 8 pm to 11 pm EST) you can set the schedule 2 days prior to the post. Make sure you are not overdoing it as Pinterest prefers human touch in all of the SEO aspects of your account. 
Analytics
Lastly, when you sign up for the Business account, it allows you to access analytics to get the insights behind your pins. This will help to determine the most engaging pin which can further allow you to keep up with the demand and create similar pins. 
Also read: Pinterest Ads: A Simple Guide to Set You Up For Success
Quora
Why need Quora when you are already pumping out enough content on your website? 
The more you spread yourself across different platforms and offer unique value, the more trust and engagement you are going to get from your audience.
With Quora, you can do two things: Either create a Quora blog or simply sit for one or two hours to respond to as many questions as possible.  
Now how much you keep up with the blog post on Quora, it totally up to you. 
How to Effectively Answer Questions on Quora
There is no shortcut to success in Quora, you've got to answer those questions. 
Step #1: Answer as much as possible
The key to victory here is to help others more than yourself. Self-promotion can actually yield opposite effects of this whole technique. You can answer in ways like: 
Try step-by-step personalised answers

Be friendly and open 

Use images to make it visually appealing
Remember, Quora is a numbers game. The more you answer, the more upvotes and shares you are likely to get on your content. Aim to answer 10 to 20 questions per day. 
The best part? You don't always have to write each of the answers separately. You can always copy-paste your own content from your blog post and give a more natural flow. 
Step#2: Link to your website 
Quora is a great way to gain referral traffic. When you answer, make sure you naturally try to fit in the link to your articles. Bear in mind to always highlight and add the link instead of inserting footnotes as they aren't as effective as the hyperlink option. 
Step #3: Content 
You need to be really careful when answering questions on quora. It is not an ordinary platform. Quora is filled with highly intelligent people and professionals who already have much more to offer Quora. 
It is clear here. 
The more value you give, the more value you gain. 
Therefore, center your focus on helping people and providing value rather than promoting your own book blog. Although you may or may not get immediate high traffic from this, it has unmatched long-term effects that can resonate with value and make you trustworthy. 
You can also try linking to other websites to give a more natural feel to your answers. 
How to Create Visual Content for Your Book Blog 
As important as visuals are, you certainly don't have to break your bank for it.
Here are some of the free tools that you can use to create visual content for your social media platforms. 
Another that is worth considering is Canva Pro.
If you love Canva, wait till you find out what Canva Pro can do to your graphic designs. Regardless of whatever platform it is, Canva is packed with templates that you can use to instantly customizable and generate quality content for your social media platforms. 
Understand Image Copyright
As easy as it may sound, sourcing images isn't as easy. There are serious consequences of copyrights that can cost you thousands of bucks as a penalty. 
Every time you are getting photos off free stock resources, make sure to go through the terms and conditions to ensure you aren't violating any rules. 
The same concept goes for licensing and contracting. If you are drawing up contracts with artists, lay out a clear plan of where you will be using and who owns the rights to it. 
I started my journey with these incredible books written by social media experts to give you a headstart on social media.
Likeable Social Media, Third Edition: How To Delight Your Customers, Create an Irresistible Brand, & Be Generally Amazing On All Social Networks That Matter – Dave Kerpen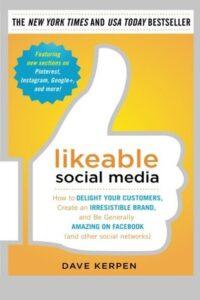 Crushing It!: How Great Entrepreneurs Build Their Business and Influence-and How You Can, Too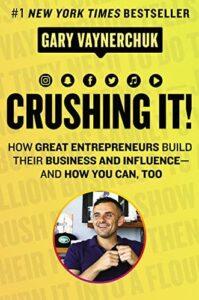 10 Book Blogging Mistakes That Can Cripple your Blog
Not publishing frequently enough. Aim to write 3 to 4 articles per week along with a book review

Focus on the quality of the content than length

Having too broad topics. Strategize your content to add more internal links 

Too long hashtags

Not disclosing affiliate or paid ads. 

Forgetting you have a wide audience who are in need of things that you might not like. To provide value to them. 

Not setting up long term goals

Only centering promotion around your website. Social media can also be your biggest asset

Not covering trending topics

Not updating previously written content. Your articles will go outdated in just a few months. Make sure to set up timers to update each article every month. 
Frequently Asked Questions
Should I write a book or start a blog?
Starting a blog is a rather wise decision as here you don't have to worry about perfecting one single piece of writing. You generate content, gain feedback and improve at an unprecedented pace. The learned skills and experience from book blogging can help you write a better book in future.
Can I turn my blog into a book?
Of course you can! If you currently run a book blog, it can be difficult to start a book at the same time. Therefore you can surely use the content on your blog to come up with an outstanding book.
How can you get paid from blogging?
There are many ways you can do that: Get paid to review, Sponsored blog posts, Affiliates, Google Adsense, and Public speaking gigs if you are famous
How do you write a book review?
The effective way to write a book review s to first start off by briefly summarizing the book, deduce the likes, the dislikes and conclude it with your final thoughts. You can also give your own rating.
How long is a book review?
Ideally go for 600 to 1,000 words which is a fair amount to state your opinion.