"I do believe something very magical can happen when you read a good book." quotes J.K Rowling and I couldn't agree more. The most relatable books are the safe place that helps us get lost in its beautiful and magical world and helps us reflect on our lives. 
How many times have you turned the last page of the book and felt motivated to change? 
I'm sure we all have. 
Every once in a while you come across the book that touches the realistic aspects of our lives and becomes an excellent source to revamp your personal perspectives against the harsh edge of your life. Here is a round-up of the best-selling books that have made their mark in being highly relatable and moving to impact the lives of millions.
Most Relatable Books You Should Read at Least Once in Your Life
Here are nine of the most relatable books that you absolutely can't miss on.
1. The Bookish Life of Nina Hill by Abbi Waxman
Nina Hill is our good ol' bookworm whose life revolves around a job in a bookstore, planner, and a cat named Phil. Every time anyone brings up a new topic, you will get to see her shrug and pick up a new book. 
However, this won't last for long. When her father, which she didn't know existed, suddenly dies, he leaves countless number sisters, brother nephews, and nieces to turn her life around completely. The worst part, they all live close by! The book is a series of fun and relatable scenes that you need to read at once in your life. All in all it makes this one of the most humorous and most relatable books there is.
Read this review: The Bookish Life of Nina Hill by Abbi Waxman Review
2. Fangirl by Rainbow Rowell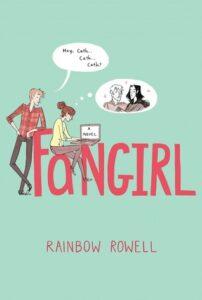 Cath's whole fan is Simon Snow. It does end here; being a fangirl her entire life, she and her twin had engrossed themselves in watching the Simon Snow series when their mother left them alone and in misery.
Her twin sister got over it as she grew older; Cath just doesn't want to let go of it. Reading. Rereading. Writing fanfiction and dressing up as each character is probably the only thing she does besides sleeping and eating. Now that they are college students, Wren doesn't want to be her roommate. Cath is entirely alone, but her surly roommate, the clingy boyfriend, has an altogether different view on fangirling. 
In the book, you get to see her being completely out of her comfort zone and worry about her dad, who's alone and missing his girls.
3. Eleanor & Park by Rainbow Rowell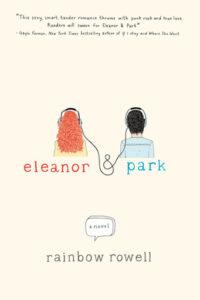 Here comes a classic love story. Eleanor is a girl with a chaotic family, unruly red hair, and poor fashion sense, making her stick out more than anyone else. Park, on the other hand, is nearly visible in his black T-shirts, headphones, and nose in books. He is invisible, but never to Eleanor. 
As their late-night conversations grew, they fell in love with each other. It is not just ordinary love; it's more like a first young love where you have nothing and everything to lose. 
This book is one of the most relatable books about romance there is.
4. The Supremes Sing the Happy Heartache Blues by Edward Kelsey Moore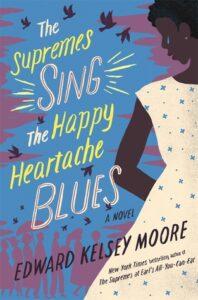 Written by the author of the bestselling The Supremes at Earl's All-You-Can-Eat, The Supremes Sing the Happy Heartache Blues is an exuberant novel that is all about family and forgiveness. 
When the late-life love affair sparks between Mr. Forresr Payne and Miss Beatrice Jordan, their wedding summons a legend to town. Here, Mr. El Walker is a well-known guitar bluesman who will offer performance in Plainview, Indiana, where he vowed never to step again. 
5. It's Kind of a Funny Story by Ned Vizzini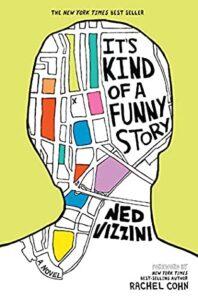 Craig Gilner is an ambitious teenager from New York City whose only goal is to succeed in life. This means being Mr Perfect and getting to the right high school, college, and job. 
Craig aces his way to Manhattan's Executive Pre-Professional High School until he realizes the pressure is flowing over his head. Sleepless nights and going days without eating have become a norm now until he nearly tries to kill himself. This suicidal incident leads him to a mental asylum where he is stuck with a girl who scared her one face with scissors, a sex addict, and a self-elected president. 
In the book, Ned Vizzini, who has also spent years in a psychiatric hospital, comes with a remarkable story that leaves you feeling satisfied and content within yourself. There, Craig can finally be able to confront the sources of his anxiety.
6. Adulthood is a Myth: A Sarah's Scribbles Collection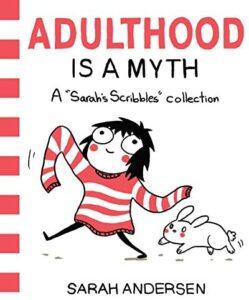 Is adulthood the next exciting event of your life where you get to expand your networking in your career and be armed for new challenges? If not, this book is for you. 
The book is all about wasteful weekends, a dreamy love story with a gorgeous guy, and also having a subconscious agony of when the horrors of adulthood will creep into your life.
7. Radio Silence by Alice Oseman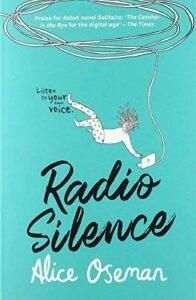 This book is an utterly captivating teen novel that has been known for being one of the greatest teen novels by the author of Solitaire. In the book, you get to read about Frances Janvier, who spends most of her time studying, and Aled Last is your typical introvert who gets straight As. 
If you think this is a love story, wait till you find out what they actually do. 
They end you making a podcast together. 
There, Frances and Aled struggle to get their voice across and face innumerable challenges that will knock them down several times. Will they ever have the coverage you stand up for every time? Are they going to reveal each other, or will they be met with radio silence? 
8. The Shortest Way Home by Miriam Parker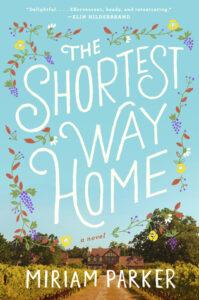 Miriam Parker's debut novel is jam-packed with humor, heart, and an unforgettable series of stories, which makes it to my list of most relatable books you should read at least once in your life. 
You get to see the practical life of Hannah, who is about to live her dream life with a high-paying job apartment in Manhattan and a loyal boyfriend about her purpose. However, right before the plan could take place, a spontaneous, romantic weekend trip to Sonoma changed Hannah's life. 
She is no longer pursuing her life in Manhattan and instead of staging in California with deteriorating conditions. 
9. Quiet: The Power of Introverts in a World That Can't Stop Talking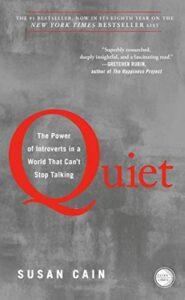 This non-fiction book is for all those introverts who have a good dose of self-reflection. Susan Cain argues how we are making big mistakes by undervaluing introverts as they are one revolutionizing the world.
Introverts are people who prefer listening to speaking, favor working in silence so that their success can make the noise. She also introduces us to successful introverts to who we owe many significant contributions to society which gives this book place in the list of most relatable books you should read at least once in your life.