Having no clue what to do this month? If you are a true book lover, I'm sure your Instagram must be filled with countless bookstagrammers who never fail to fuel you up with book suggestions. 
Likewise, here are the top 10 Trending Books recommended by famous book bloggers to help keep you occupied for the next few weeks. 
1. Somebody's Daughter: A Memoir by Ashley C. Ford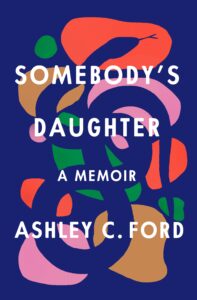 The dangerous effects of incarceration have been more and more understood but we rarely think about the trouble of those who have their families locked up. 
In the book, we see through Ashley Ford's point of view on her own father's incarceration including other various traumatizing experiences that would have been quite hard to put on paper but Asley does it in such a way that lets the readers empathise with the writer. 
2. House of Sticks by Ly Tran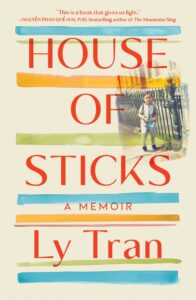 House of Sticks is a heartbreaking memoir that follows the life of the author Tran and her Vietnamese who moved to New York City in the early '90s with little to no knowledge about life in America, from the casual routes to the subway to dressing—it was all unknown.  
Trans worked by first setting a kind of domestic factory in their apartment and eventually opening a nail salon. The book also talks about her hardships through her youth like her controlling father who had denied her the use of glasses for years even though she clearly needed them.
Trans also recounts the delight she had experienced when her life finally comes to focus.
3. The Last Thing He Told Me by Laura Dave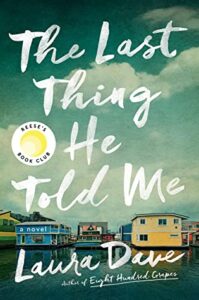 The novel is full of prestige drama.
The said book is mostly set in the more modern California, following the life of the protagonist Hannah who is a furniture maker slash artist who lives with her software engineer husband, Owen. 
After her husband Owen's company's public implosion, he suddenly vanishes and Hannah is left to uncover not only his sudden disappearance but also the reason as to why he left behind a large duffle bag full of money.
Despite the plot, the book is quite light and bright.
4. With Teeth by Kristin Arnett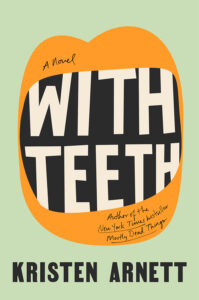 Kristin Arnet's latest novel With Teeth revolves around the character Sammie, a mother living in the suburbs who questions her commitment and loyalty to her wife and son, and takes the reader through a wild roller coaster ride through all the feelings like grief, fear and love even rage occasional times which are also family-making.
This parenting method in the book is quite different from others and worth a read.
5. Filthy Animals by Brandon Taylor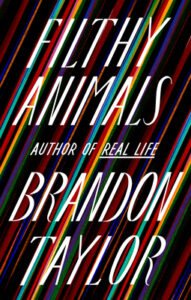 After emerging last year, Brandan Taylor released a second just over a year later which is a series of short stories that expand over the insight of real life to explore the aspects of love, longing and desire. 
The interconnected group in the midwest also come with a touch of dry humour. The book has an unusual structure that threads together every other story with the same narrative. In the novel, the characters reassess their understanding of exactly what a family means, to the violence and menace of the story that origins the book title, which also offers a powerful window to the darker corners of American masculinity. 
In a nutshell, Tayor is surely a brilliant storyteller, whose writing really does make you care.
6. Agatha of Little Neon by Claire Luchette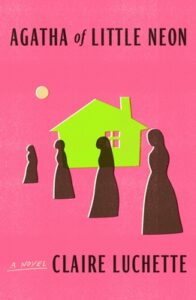 The story is about Agatha, a nun who is transported to a halfway house in the "tuckered-out house" of Woonsocket, Rhode Island along with her sisters, where they are interested in taking care of a lonesome cast of characters who want absolutely nothing to do with them.
As the story follows along, Agatha begins to learn that comfort truly lies in greater knowledge of oneself. This book is quite a fast-paced read, with a modern and sly spin to the word devotion.
7. Seek You: A Journey Through American Loneliness by Kristen Radtke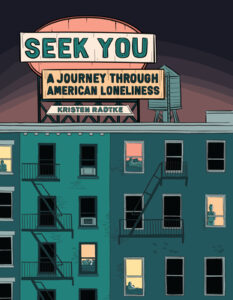 In the book, Kristen Radtke traces the origins of the feeling and the state that many others had faced during last year's shutdown due to Covid-19 which isolated millions of people. 
Radtke also expertly poses a question: What exactly do we lose as individuals, and as a society when we turn inwards?
8. Ghosts by Dolly Alderton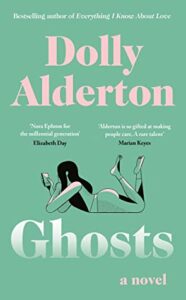 The book is an amazing debut from the journalist Dolly Alderton. 
The story takes place after Nina George Dean turns 32, she is a food writer with a London flat that she absolutely adores, a second book that is just about to be published, two loving parents living in the suburbs, and she also has a wide circle of friends including her Ex who she is still friends with.
Just when everything seems too perfect as she also starts dating a guy named Max, everything falls apart starting with her Father's condition turning the wrong way. 
She starts to feel distant from her oldest friend. Her next book isn't quite coming together, her neighbour downstairs is being an absolute nightmare and after several good months, Max's started completely ghosting her.
Ghosts by Dolly Alderton considers where we find love as well as how we hold on to it with scary precision.
9. In the Country of Others by Leila Slimani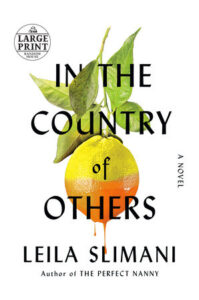 Leila Slimani is widely known as the author of the eerie 2016 bestseller The Perfect Nanny, but she's written a whole new chapter for herself with In The Country of Others, the ambitious first instalment in a planned trilogy. 
The novel revolves around a tumultuous affair between a young French woman and a Moroccan soldier who find themselves unexpectedly drawn to one another and eventually settle down to raise children. 
Slimani excels at telling this wide-ranging story, expertly folding themes of love, loss, alienation, gender, and belonging into a complex narrative set against the backdrop of World War II. —E.S.
10. The Shimmering State by Meredith Westgate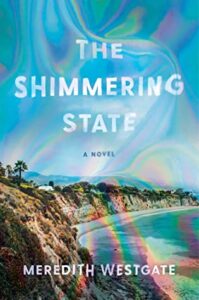 In the Novel Shimmering State, two people, Lucien and Sophie, meet each other standing in a recovery centre after finding and using an experimental memory drug. They both aren't exactly sure how they got there but somehow, they feel that they are inexplicably and inescapably connected. 
The novel roams the darker side of California dreaming and how memory isn't just a lane but most often than not, it can become a labyrinth.