Many of us are waiting for the books that we all love to be turned into a movie whether it be action, romance, or thriller. So today we bring you the top books and novels that differently deserve to be turned into a movie.
1. Shatter Me by Tahereh Mafi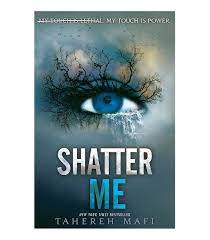 The book follows a 17-year-old girl named Juliette Ferrars who has a lethal touch whomever she touches, die. Because of her condition, she's been locked up in an asylum cell, all alone for almost a year. After being all alone, suddenly she gets a cellmate: a 19-year-old man named Adam. Juliette and Adam end up escaping the asylum together after the government forces Juliette to use her powers for torture. In the outside world, Juliette properly learns how to control her powers. This book originally got picked up for a TV movie adaptation, but it fell through."
2. We Are Legion (We Are Bob) by Dennis E. Taylor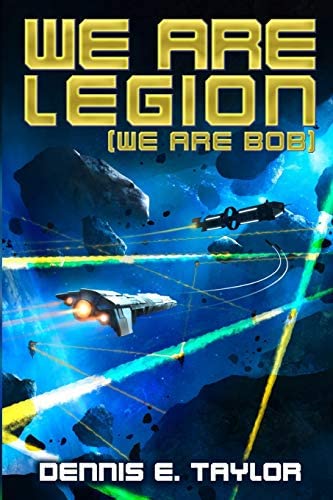 We Are Legion (We Are Bob) follows a guy who wants to be cryogenically frozen when he dies so he can be brought back in the future when they discover the tech to bring people back to life. One day while he is doing his ordinary things he suddenly ends up dying. Later he finds himself back alive but as a computer rather than a human. Then the book follows him as he goes to explore space as Earth is dying and to find more parts of himself. A book that would definitely be amazing even as a movie.
3. My Sister, the Serial Killer by Oyinkan Braithwaite
This is probably a perfect time to adapt this dark humor 2018 novel. The novel follows 2 Nigerian sisters, Korede and Ayoola, due to Ayoola's inconvenient habit of murdering all of her boyfriends and every single time getting Korede involved in the mess to help her clean the mess. The novel was optioned by many production companies before its release but we have gotten no update since 2018 for a movie adaption.
4. Kings of the Wyld by Nicholas Eames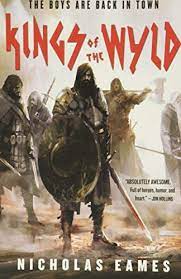 Kings of the Wyld is one of my favorites. It's a fantasy about a group of retired mercenaries who come back to reform their team after 20 years once more to rescue the group's leader's daughter. To rescue her they have to cross many continents and face many hardships. The book also contains many hilarious moments and many moments will make you weep even more from laughing too much if it were to be a movie. 
5. Necroscope by Brian Lumley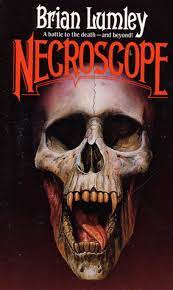 Necroscope is a person who can communicate with the dead for those who don't know. In the novel, a master vampire finds and uses a human necroscope to help him gain freedom, but the human necroscope has his own plans. This novel has long deserved to be a movie or TV series for many years. Also, the special effects for this movie would look great!"
6. The Institute by Stephen King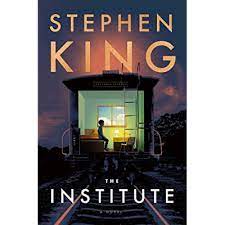 The Institute is about a boy named Luke Ellis, who was kidnapped and sent to an institute after his parents were murdered. As soon as Luke arrives he realizes that there are other kids there due to the same reason…and, of course, because of their many supernatural powers. Every time I read this masterpiece, imagine how I would direct it or how certain pages would look on the big screen as a movie. Maybe this is my call to become a director! But seriously, Ari Aster's way of directing.
7. This Is Where It Ends by Marieke Nijkamp
This Is Where it Ends is one of the first books that I have read many times. The following story follows a school shooting from four different perspectives: the shooter's sister, the sister's girlfriend, the shooter's ex, and the brother of the shooter's sister. The many characters are in different areas of the school at the time and experience different feelings throughout the shooting. This book would be a masterpiece as a movie or a tv-show.
8. Losing Brave by Bailee Madison and Stefanie Miller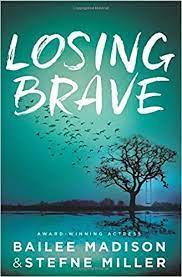 The protagonist's twin sister goes missing. The protagonist finally decides (after the police failed) to take the investigation into her own hands. The book is really intense and has many huge plot twists. It's honestly one of the most harrowing books you would read, and would differently be in your top 10 and it would be pretty neat to see it adapted to a movie.
9. The Gentleman's Guide to Vice and Virtue by Mackenzi Lee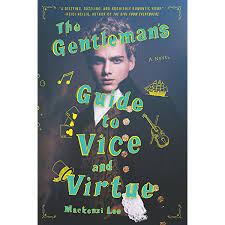 The novel is a historical, queer romance that tackles racism and representation in it's own gracefully way. Also, the book received many points from many peoples hearts because of the men loving men romance and didn't end up killing one of them by the end because many of the MLM books used to kill one of them by the end.
Read More: 10 Best Romance Novels Of All Time
10. The 7 1/2 Deaths of Evelyn Hardcastle by Stuart Turton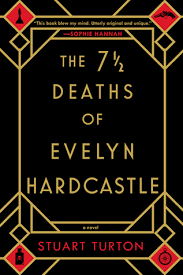 A 1 season miniseries or even a movie based on this book would be the absolute best! The story is so trippy, and confusing and it constantly keeps me guessing. The book follows Aiden Bishop as he inhabits the bodies of different guests at a party each day, for seven days, to solve the murder of Evelyn Hardcastle."
11. The Animators by Kayla Rae Whitaker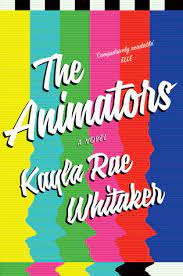 The Animators is one of the prime hits for Hollywood. Kayla Rae Whitaker's debut follows two women working in the male-dominated field of animation. The 2 best friends are working on their first feature film, but soon tension builds and it decides to threaten their creative and personal relationship.
12. The Amazing Adventures of Kavalier & Clay by Michael Chabon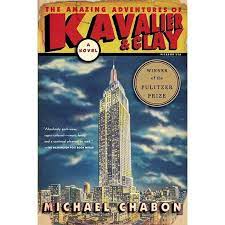 No matter what you say, `The Amazing Adventures of Kavalier and Clay" is a masterpiece. Where the author Michael Chabon weaves together an imaginative story full of comic book wonder and magic. The two cousins strive to dominate the comic book industry with the historical backdrop of Nazi-occupied Prague and America during the 1940s. This masterpiece was primed for a film adaptation in 2001 but the project has stopped and started multiple times since then. Recently in 2019, the book was picked up by SBS as a part of Michael Chabon's overall deal with the network. It still remains mysterious as to when the book will adapt into a movie.
Read More: 10 Books That Can Make You Mentally Strong