Being the most fun person in the room is equivalent to being the most entertaining. Who doesn't want to be the person who instantly elevates your spirits and makes you forget about your worries?
While some people are natural funny and can lighten the mood with just their presence, people like us need to make a little effort to be funny
Here are the top ten best books on how to be funny in any scenario that I found to be effective.
12 Books To Be Funny
Here are the 12 books that will make you the funniest in the room.
1. Do You Talk Funny?: 7 Comedy Habits to Become a Better (and Funnier) Public Speaker
The greatest strategy to achieve your goals is to begin studying the lives of people who were once in your shoes and are now shooting for the stars. For David Nihil, being in front of an audience was akin to jumping over a cliff into a thorny pit. This terror demanded that something must be done.
And he did just that. The comedian achieved his goals by impersonating "Irish Dave" and began crashing at various festivals, gigs, and clubs. As a result, the book is packed with experience-backed tactics and practical approaches that may quickly boost your comedy and help turn any circumstance into a humorous situation.
2. Bossypants by Tina Fey (2011)
Look no further than Tine Fey's wonderful book if you're looking for techniques to make hard work humorous and effortless. Tine is impossible to better, yet her management and comic style may fill you with the techniques and skills that made the book so entertaining.
The book clearly understands the difference between "wanting to be" funny and genuinely being hilarious enough to turn any grave situation into a funny one. Not only that, but Tina's habit of interrupting herself with witty yet practical life advice has made her a favorite among many humorous fans. The more you read it, the more you'll be exposed to the core notions of what genuinely makes someone humorous.
3. Step by Step to Stand-Up Comedy by Greg Dean, Steve Allen 
As the saying goes, practice makes perfect. So you've read a lot of comic books and know what people mean when they say "funny." The most crucial thing you need to get started, however, are specific methods and examples that can help you differentiate between decent and exceptional humor.
Fortunately, if this is what you're looking for, this is the book for you! It excels at writing creative joke content, rehearsals, and making you feel confident enough to make fun of yourself without any self-doubt.
4. The Humor Code: A Global Search for What Makes Things Funny
Whatever individuals claim to be hilarious, nothing beats the good ol' social experience that works by trying out different approaches and figuring out what makes things funny.
In the book, you will read about scientists and journalists doing 19 tests on 5 continents to help you rethink your perspective on comedy.
It goes over concepts and practical examples in depth to guarantee you fully understand the topic and crack the code of humor.
5. Comic Insights: The Art of Stand-Up Comedy
This book is intended for those who want to pursue a career as a stand-up comedian. It includes a wealth of advice and interviews with some of the greatest stand-up comedians of all time, including Roseanne Barr, George Wallace, and Louie Anderson.
You will learn the unknown insights underlying their humor and how to use comedy to improve any circumstance. This can assist you in putting yourself in their shoes and gaining "pretentious" confidence, which will invariably result in you being generally amusing and confident in the long run.
6. The Joke's On You: How to Write Comedy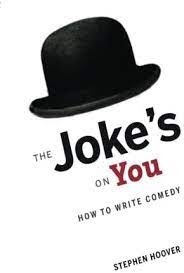 The book provides a clear state of affairs as well as a comprehensive guide to comic writing. By reading just this one book, you can access a wide range of amusing sketches, gags, and feature films that will make you laugh every time you pick it up.
Aside from that, you ensure that you understand what you're doing; it has a detailed history and cuts through the surface layer information to bring out the concepts behind why each of the jokes is deemed humorous and how you may naturally come up with amusing jokes.
7. The Hidden Tools of Comedy: The Serious Business of Being Funny
Unlike many publications that merely provide a few brilliant jokes for you to replicate, this book teaches you the art of comedy and provides proven actionable strategies to help you adapt any idea, discussion, or notion into a hilarious and light one.
The book reveals the secrets of famous comedians and commercial scripts to help you be your best. How does Kaplan accomplish this?
It demonstrates what works and what doesn't in popular films, as well as what you can do to improve or avoid making the same mistakes. Kaplan, the author, advises his audience to abandon traditional comic tactics in favor of a more serious and mechanistic understanding of the medium. Finally, you can anticipate to naturally cracking a few jokes here and there, as well as composing a good comedy script, to become the most likable person in any room.
8. The Comedy Bible: From Stand-up to Sitcom–The Comedy Writer's Ultimate "How To" Guide
This book, written by Judy Carter, discusses the business of being amusing and brightening many people's faces through engaging and humorous tactics. It is designed for those who prefer to take the comedy in their life and convert it into a full-fledged successful profession and effect.
Whether it's a fantastic stand-up routine or quips for one-liner greeting cards, this Comedy bible has it all! Not only that, but the author begins by assisting you in understanding your goals and reflecting on which kind of comedy will best suit your personality and deliver great results.
9. Let's Pretend This Never Happened by Jenny Lawson (2012)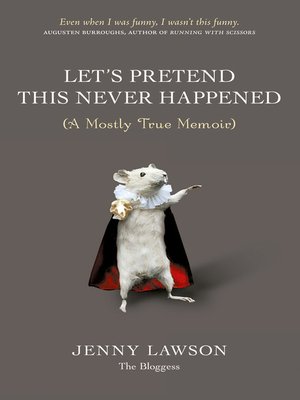 The more you read comedy, the more likely you are to organically adapt to the jokes and tone that make people amused. As a result, I strongly recommend that you read novels like Jenny Lawson's Let's Pretend This Never Happened, which will keep you chuckling with its entertaining stories and quips.
Best of all, the book takes the common anxieties and difficulties of why you aren't currently funny and uses them to provide you with subtle and impactful ways to stand out from the crowd.
10. 'The Serious Guide To Joke Writing' By Sally Holloway
Holloway has not only performed as a stand-up comedian, but she has also taught comedy in a classroom setting for many years, which distinguishes her book from many other instructional texts.
In addition to an extremely practical chapter on how to generate timely/current event jokes based on specific newspaper articles and the greatest portion, I've seen on surreal comedy writing.
11. 'And Here's The Kicker' By Mike Sacks
If you want to study comedy from the greatest, And Here's The Kicker by Mike Sacks is a great place to start. It's a collection of 21 in-depth interviews with some of the best living humor writers available, from Dave Barry to Allison Silverman to Jack Handey. These interviews are full of amusing anecdotes that will amuse anybody interested in comedy history, but they also go deep into the craft, from famous comedians' creative processes to what some of our finest minds believe laughter is all about.
12. Mastering Stand-Up: The Complete Guide to Becoming a Successful Comedian
This book is for all those aspiring comedians out there. The author has collaborated with famous comedians such as Eddie Izzard, Hannibal Buress, Moms Mabley, and Sara Silverman to develop tried-and-true approaches for personal stand-up success.
6 Quick Tips on How To Be Funny as a Comedian
Here are some additional tips to help you be funny.
1. The easiest way to be funny is to say the opposite to yes/no questions
When others expect you to say yes (even in rhetorical questions), you can say no. The more evident your incorrect answer is, the better it will come out. This strategy is a fantastic blend of sarcasm and comedy that will have people laughing at your joke.
2. Start with your life
Who says you have to be a comedian to be the most amusing person in the room? When you're stuck for ideas for amusing stories, just look around you! Nothing beats making fun of your humiliating situations and mentioning the little details to offer your audience a sense of openness and humility.
3. Tell Stories
To make others laugh, you don't have to memorize jokes. Simply begin to conjure up laughable images in the minds of your listeners. The trick, though, is in the details. You must state things as if you were speaking to blind people. Her hand motions can be useful, but the more you describe yourself verbally, the more probable people will imagine the same thing.
4. Play with Numbers
Your greatest nightmare is definitely when you exaggerate to make something humorous and people don't get it!
That is not what you want, I understand. As a result, while exaggerating figures, I always make sure to add "only" or highlight how large a number it is.
5. Use a Character Switch
When we tell a story, there are frequently several characters involved. Most of the time, such characters have distinct identities that others will have opinions about. Little Red Riding Hood, for example, is the vulnerable one, while the Big Bad Wolf is the deadly one. But what if you switch the personalities and the Big Bad Wolf becomes vulnerable? When people's assumptions are challenged, things get quite intriguing and amusing.
6. Try to Lift the Energy in The Room
§
The best way to accomplish this is to make a joke out of everything awkward in the room. If the host did not introduce you with thunderous applause, now is the time to point it out and request applause for yourself!
The first rule of being humorous is to never be scared to be stupid. So, go ahead and be frightened to say your stupid and embarrassing views because they will resound with more confident vibrations than dumb. Do you still not believe me? Why don't you give it a shot?
It's going to be HILARIOUS. Thank me later!
Read more: 10 Hilarious Books That Will Get You Rolling On The Floor