Bored throughout Covid-19 and nothing to do? We bring you the best 10 funny books written throughout history that will get you crying and rolling on the floor.
Finding hilarious books can be fun, but finding one that will give you pleasure after reading it is never easy.
1. Me Talk Pretty One Day by David Sedaris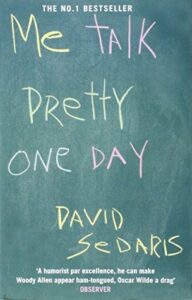 Not putting one of David Sedaris's funny books on the best funny books is a crime, so here we bring you Me Talk Pretty One Day; the book is split into two parts: the first being about Sedaris's bringing in North Carolina and moving to New York City.
The second being about his move to France and failed attempts to learn the language to fit in with the people. His French teacher eventually tells him that spending every day with him "is like having a cesarean section."
Related: Top 5 New York Times Bestsellers That People Love
2. The Pumpkin Eater by Penelope Mortimer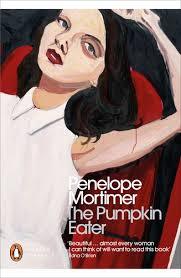 On a therapist's couch lies an unnamed woman who outlines her perfect life and an architect husband named Jake Armitage, as well as an uncertain number of her children, all of who are living in a glorious mansion high above the city. 
Soon enough, she is four times married. Mrs. Armitage is losing her grip and is collapsing in Harrods. So having a woozy, unsettling feeling to Penelope Mortimer's semi-autobiography which dissects the emptiness she feels in her married life. The Pumpkin Eater seems like an unacquired taste, but you will find it acidly funny and unique once you read it.
3. And Away… by Bob Mortimer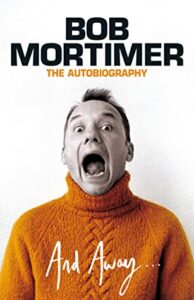 You might be like, isn't this quite a new book? And yes, it is a recently published book, and writing a good autobiography with funny elements can be challenging. Still, some people assume it is easy and would themselves be able to knock out a good autobiography, but he pulls it off perfectly in Bob Mortimer's case. 
The beginning of his autobiography isn't funny. His dad died in a car crash when Bob was seven, and his teen and early adulthood were marked by shyness and LSD-triggered depression, but despite going through all that, the book doesn't fail to make you laugh intensely. 
Indeed, Bob knows how he can write every drop of funny from an anecdote.  
Related: 11 Best Mental Health Books To Read During This Pandemic
4. A Confederacy of Dunces by John Kennedy Toole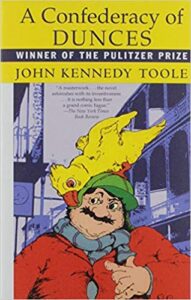 A Confederacy of Dunces, a peerless and eternally hilarious novel and a posthumous winner of the 1981 Pulitzer Prize, this masterpiece has awed and entertained scholars, skeptics, and general scalawags for many decades and more to come. 
The novel relays the very misadventures of Ignatius Reilly, a thirty old who lives with his mother in the mid-1960s New Orleans and desperately struggles to find work for needs. 
5. The Idiot by Elif Batuman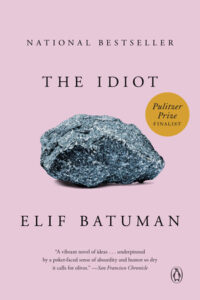 The Idiot by Elif Batuman is one of his many staggering feats in his sophomore year's novel. Despite him thoroughly detailing the love life of a student Selin and a bunch of her equally self-absorbed peers studying at Harvard in her Nineties. 
You might be thinking how people cannot be unbearable to droning on about linguistics into every sentence of the novel?
Because of Elif Batuman's unique ability to undercut her character's pretentiousness at just the very right moment and just the right time, with observations that are funny but never mean so that you can enjoy the book from your roots.  
6. Foreskin's Lament: A Memoir by Shalom Auslander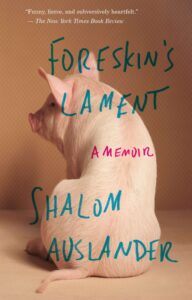 In this feisty, hilarious, and very occasionally apoplectic account of his early familial, spiritual experiences. Shalom Auslander takes no jailbird, and that includes the Big Man as well ("This memoir makes his God Delusion look like a parish newsletter," written by one of the readers).
If you enjoy this novel, you might enjoy many of his comic novels and Hope, which is a tragedy about the character Anne Frank. Or his cannibal comic novel Mother for Dinner, which is a masterpiece itself.
7. Do the Windows Open? by Julie Hecht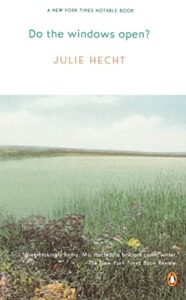 Do the Windows Open? Originally published as a series of absurd pieces in the New Yorker, which follows the life of a neurotic narrator who spends all of her time repeatedly attempting to photograph bizarre subjects, most notably a renowned reproductive surgeon. 
The ponds at a place named Nantucket, and the very houses of Anne Sexton, many readers will be rooting for its exasperating character, who struggles with many problems. 
8. My Sister, the Serial Killer by Oyinkan Braithwaite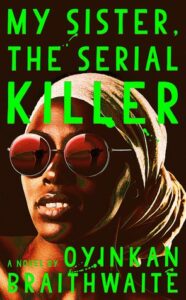 My Sister, the Serial Killer by Oyinkan Brathwaite, moves more like a thriller, pacy and punchy, but at the same time, it's laced with dark comic humor and energy. Long-suffering Korede and her younger sister Ayoola live in Lagos, Nigeria, and they always have each other's backs. 
This is especially handy for Ayoola, because she's developed a rather scary habit of killing her boyfriends—and she's just polished off her third – and needs help from Korede every time to clean up. They have a good system, but it can't last long. 
9. The Sellout by Paul Beatty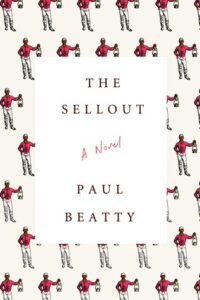 The Sellout is a satirical novel about race and racism, which reads like an excellent and brilliant standup routine that goes on for many days. Paul Beatty's every sentence is such a masterpiece.
It is so intense and multilayered that you'll want to set aside other important tasks to take the time out to absorb the barrage of images and genius within. 
Full of keen observations, and singular interpretation, and many cultural and historical references, The Sellout is in a league of its own. 
10. The Catcher In The Rye by J.D Salinger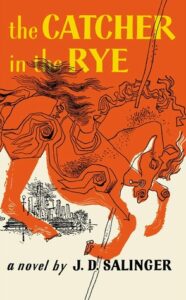 The Catcher In The Rye is portrayed by many people as a doomy novel but that isn't a single bit right; it's a pretty funny book right from the opening sentences, which are perfect. No one has ever captured the adolescent voice with such accuracy. 
The self-importance, the heart-breaking sincerity, and misguided passion. The narrator's voice is perfect – slangy and wise-cracking – and wonderful set-pieces as well. It's the perfect coming-of-age book.