Women have been making history from the beginning. However, thanks to the feminist literature, you can finally get to see the insights of what it is like to be a woman today and the big hand women had in revolutionizing the world, especially with these books every feminist should read.
From Gloria Steinem to Shirley Chisholm, there is nothing that can doubt Girl Power, well, except that one backwards-thinking relative (admit it, we all have one) that thinks otherwise. Good for you, that's what this post is for. 
Here are the top 10 powerful books every feminist should read at least once.
1. Women Who Run With The Wolves by Clarissa Pinkola Estés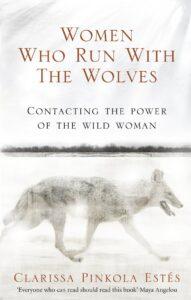 When this book was first released in 1992, it quickly became a worldwide sensation. Spending some solid 145 weeks at the New York Times Bestseller list, this book has completely revolutionized the way we perceive women. The author and poet Clarissa Pinkola Estés explores the concept of a wild woman in a world filled with a male-oriented value system. 
Before people make assumptions about the books, she compellingly argues that the sense of wildness in women is her biggest asset. It distinguishes her from the rest. Although the book was as easy to read as you may think, if you have committed yourself to give it a shot, it will all be worth it. 
2. A Room of One's Own by Virginia Woolf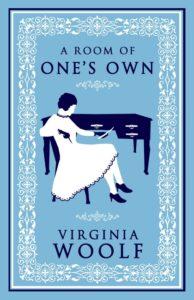 Published in 1929, this book was published at a time when women were criticized and looked down upon everything they did, even writing. Instead of encouraging the same concept, Woolf used the power of words to point to the vast and systemic education that women had achieved over the years. 
The profound resonating words are as impactful today as it as in 1929, making it a must-read for every feminist. 
3. Bad Feminist by Roxane Gay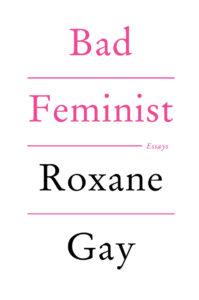 "Pink is my favorite color. I used to say my favorite color was black to be cool, but it is pink—all shades of pink. If I have an accessory, it is probably pink. I read Vogue, and I'm not doing it ironically, though it might seem that way. I once live-tweeted the September issue."
Bad Feminist is a collection of essays that looks into what it means to be a modern feminist today and enjoying every odd, good, and bad part about it. It breaks through the pretentious layer of being "strong" and shows how we create our own definitions of empowerment. 
The book reassures, entertains, and educates on various aspects of how the culture we consume made us what we are today. Along with that, it also mentions a series of improvements that can be made to make this world a better place for all. 
4. Recollections of My Nonexistence by Rebecca Solnit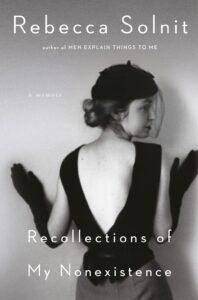 Instead of focusing on an individual issue, Rebecca Solnit talks about how the system is to blame for all the chaos. In the book, she goes back to the 1980s where gender violence on the street was a norm and the tragedy from her own life. Being a feminist and a poor writer, Solnit centres the book around why violence against women is allowed without consequence. 
By the end, you can expect to leave with countless pondering questions that will help make a change in the long run. 
5. My Life on the Road by Gloria Steinem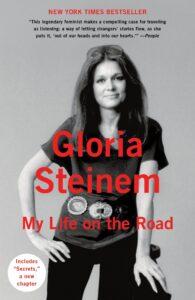 Just like all of Gloria Steinem's endeavours, this moving piece reflects on how her life's travels formed the idea of equality that is apart from the ordinary. The prolific activist has been travelling with her family ever since she was young to prepare her for unprecedented challenges. This journey of her life has become an instrumental part of the women's rights movement. This engaging memoir is something that she will never give up fighting for what's right. 
6. Hood Feminism by Mikki Kendall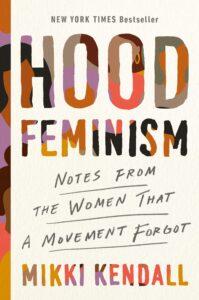 If you are someone who believes in the innate equality of all genders and that we make up the core component of the world we live in, this book is surely a must-read ( and even if you are not one of those "someone," I'd still recommend the same). 
Hood Feminism is a collection of essays that are Notes from the Women that a Movement Forgot. The book is written in a clean, crisp, and cutting idea on all the grey areas in Feminism that are the leading cause of the issues today. She begins the books by assigning the question that we never saw coming and gives a purpose for you to change the system.
Touching upon her personal story, she also thoroughly addresses politics, mental health, pop culture, and much more to help you see the hidden side of the feminist community. 
7. Women, Culture & Politics by Angela Y. Davis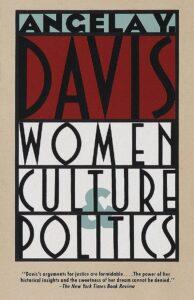 In the book In the introduction to Women, Culture & Politics, Angela Y. Davis has curated a collection of essays, speeches to make it a bibliography to awaken the inner activist in all of us. Her strong words shake us from within and let us confront the movement's failures from which can impede our progress towards empowering women. 
She states "the women's movement cannot afford to repeat its mistakes of the last century or even of the last decade." and I totally couldn't agree more. Best of all, each of the essays isn't just valid to that time period, but they are still relevant today to help make a shift in our daily lives. 
8. Dear Ijeawele by Chimamanda Ngozi Adichie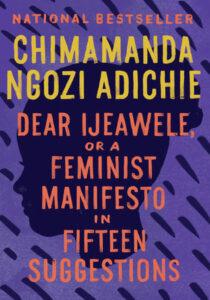 A few years ago the author Chimamanda Ngozi Adichie received a letter from a new mother asking to find ways to help raise her daughter as a feminist. This book is the response to that. Where most of the feminist books mentioned in this post are mere observations and change we can make as a whole, Chimamanda believes that ever change start with the upbringing of one individual. Therefore, the books consist of 15 practical pieces of advice that shine brightly from the first page to the last to help your daughters become the best future of the world. 
The book is empowering, moving, funny and direct to make anyone a strong, independent woman. It also touches upon compassionate guidance on what it means to be a modern feminist today to make this one of the books every feminist should read. 
9. Era of Ignition by Amber Tamblyn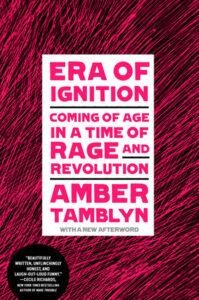 In the memoir of Amber Tamblyn, she goes behind the bold truth of feminism and states what is it like growing up in a world filled with gender inequality. She covers powerful topics such as misogyny, sexual assault, reproductive parts, and #Metoo movements. The book helps plant a seed of inspiration in our hearts with her personal stories that bring shine to the possible solutions that can embark on a new journey in the modern world. 
10. Those Who Knew by Idra Novey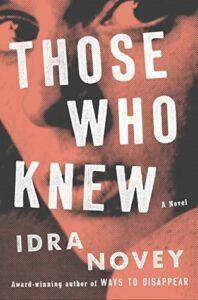 Tens after the collapse of a US-supported regime, on the unnamed island Lena suspects a powerful senator she was involved with back in high school days. She took advantage of a young woman who's been introducing him at rallies. When this young woman dies, Lena revisits her past with the senator and the violent incident that led to what is happening now. Everything in the book perfectly wraps around a beautiful story to inspire you as a woman.