In a world where the allure of the unknown beckons and the spirit of exploration thrives, literature has long been a trusted companion for those seeking grand adventures. From the towering peaks of uncharted mountains to the unexplored depths of mysterious oceans, these essential adventure and exploration books for men offer a gateway to immersive experiences, inspiring wanderlust, and igniting a desire to conquer both the outer world and the inner self. In this article, I will be covering 10 Best Essential Adventure and Exploration Books.
10 Essential Adventure and Exploration Books To Read
Embark on a literary expedition as I present a handpicked collection of the 10 essential adventure and exploration books for men, each bound to transport you to uncharted realms and ignite your thirst for daring escapades.
1. The Call of the Wild by Jack London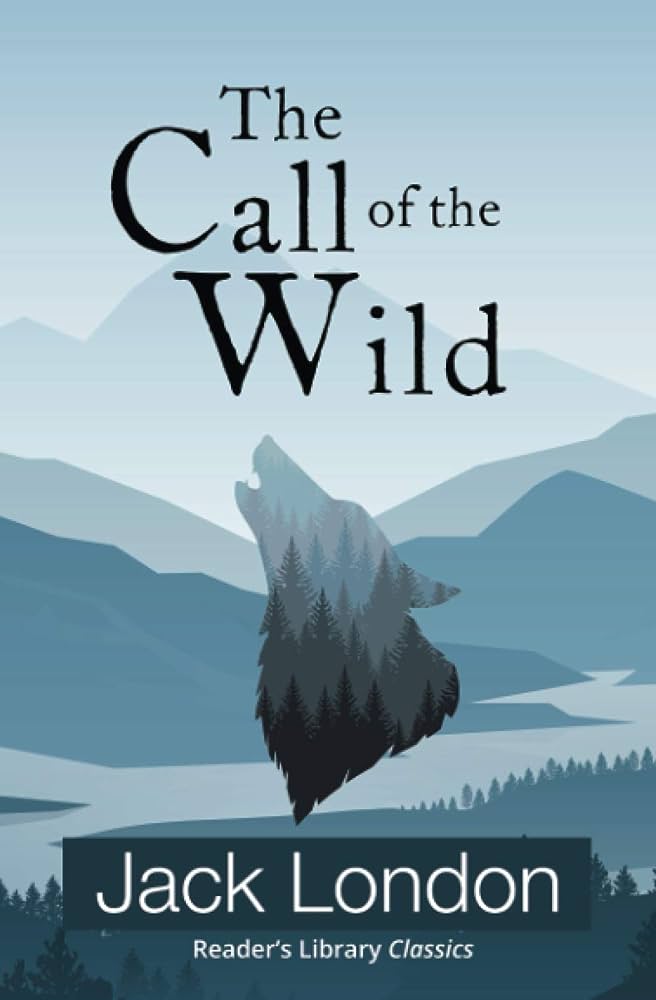 Jack London's "The Call of the Wild" follows Buck, a domesticated dog, as he evolves into a wild creature amid the 19th-century Klondike Gold Rush in the Yukon Territory. From pampered pet to skilled sled dog, Buck adapts to the harsh wilderness, discovering his primal instincts. Sold into the Alaskan sled dog world, Buck faces challenges that awaken his innate nature, navigating treacherous landscapes and forming bonds with humans and animals. London's narrative delves into survival, instinct, and the struggle between civilization and nature. Buck's transformation underscores primal urges in all beings, making the novel a timeless exploration of humanity's connection to the wild.
2. Into the Wild by Jon Krakauer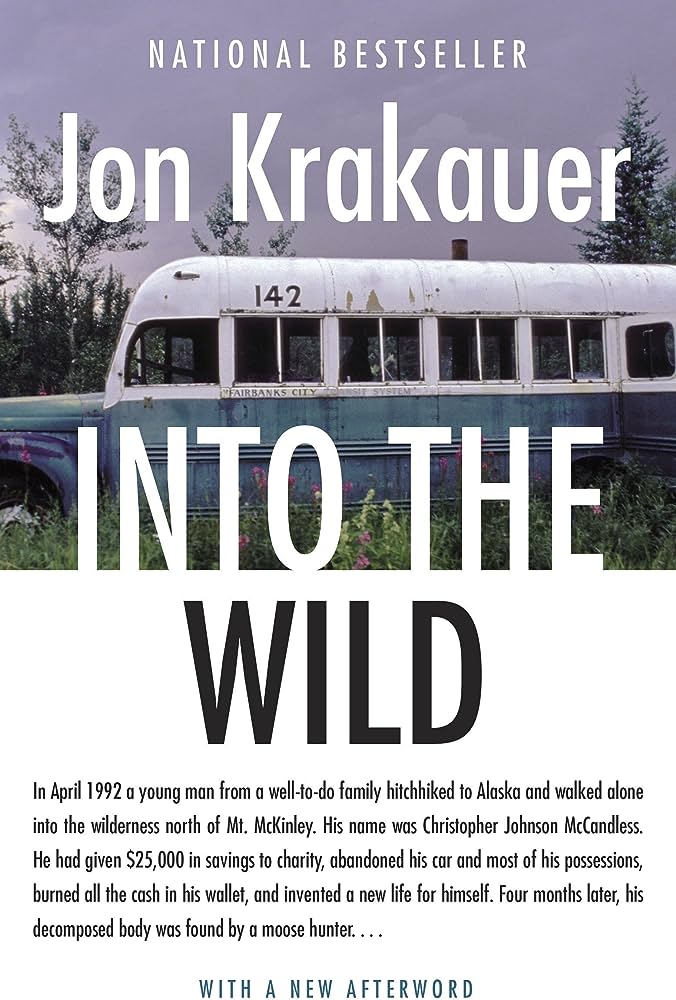 Jon Krakauer's "Into the Wild" is a gripping non-fiction account of Christopher McCandless, a young man who left his conventional life to connect with nature and seek ultimate freedom. Donating his savings and cutting ties, he ventures into Alaska's unforgiving wilderness. Krakauer intertwines McCandless's journey with his own experiences, shedding light on motivations. Through interviews and research, Krakauer delves into McCandless's mindset, exploring ideals and emotions that led him to reject norms. The book is a contemplative exploration of youthful idealism, authenticity, and the consequences of stepping into the unknown. Krakauer's narrative prompts readers to question human ambition and the power of nature.
3. The Adventures of Huckleberry Finn by Mark Twain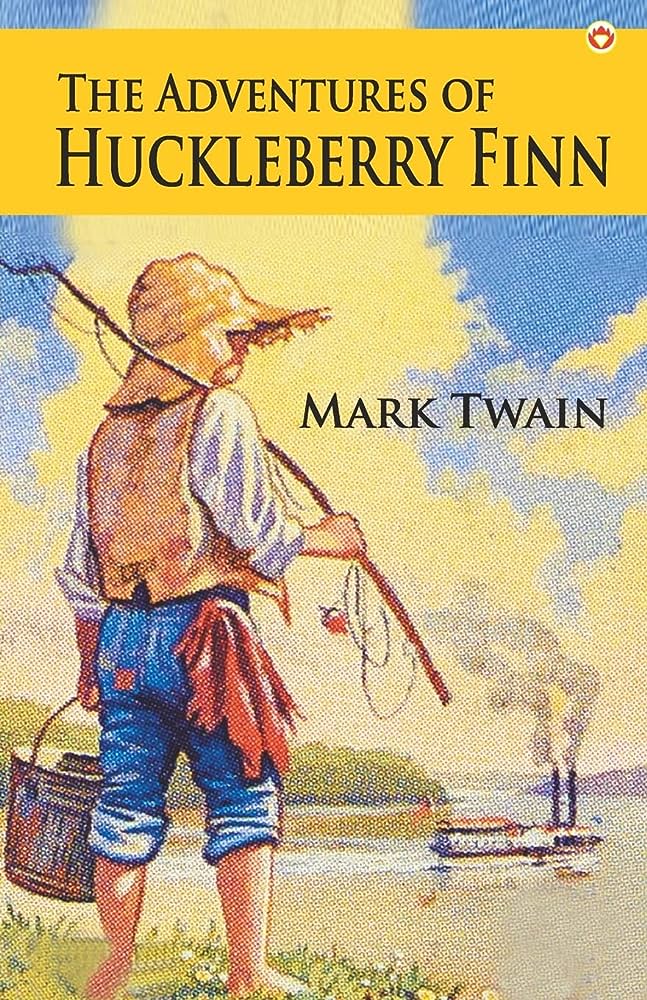 Mark Twain's "The Adventures of Huckleberry Finn" is a classic American novel that follows young Huck Finn and his friend Jim, a runaway slave, as they navigate the Mississippi River's challenges before the Civil War. Huck, resourceful and spirited, fakes his own death to escape his abusive father and embarks on a river journey. Their bond grows as they encounter colorful characters, navigating humorous and poignant adventures that tackle race, morality, and societal norms.
Twain's novel satirically exposes racism and hypocrisy of the time, using Huck's voice to explore friendship, freedom, and moral struggles. A timeless coming-of-age story, "Huckleberry Finn" confronts uncomfortable truths about American history and human nature. Twain's vivid storytelling and rich characters make this novel a lasting exploration of identity and belonging in a world of innocence and corruption.
4. Endurance: Shackleton's Incredible Voyage by Alfred Lansing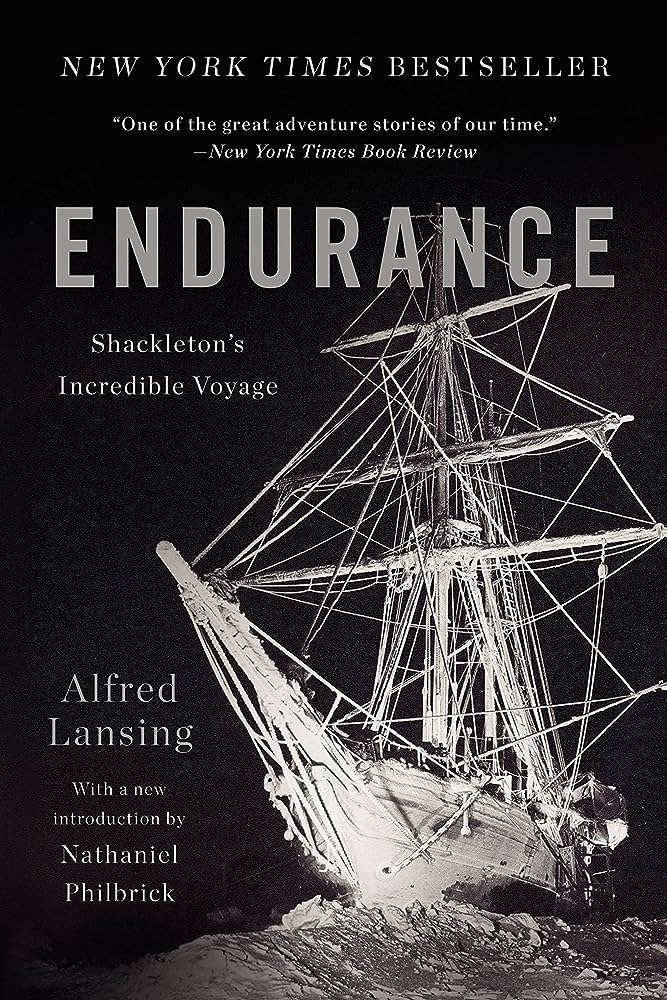 Alfred Lansing's "Endurance: Shackleton's Incredible Voyage" recounts a gripping true story of survival in one of history's most remarkable explorations. Sir Ernest Shackleton led a 1914 expedition to cross Antarctica on foot, but their ship "Endurance" was trapped and crushed by ice, stranding them on the frozen continent. Against all odds, Shackleton's unwavering leadership helped the crew endure extreme hardships – from bitter cold to starvation – showcasing the depths of human resilience.
Lansing's thorough research and vivid storytelling vividly capture the crew's challenges and camaraderie. The narrative reveals Shackleton's heroic impact on survival, making "Endurance" a testament to human spirit. The book immerses readers in a tale of survival, courage, and the unbreakable bond forged between men and nature's unforgiving forces.
5. The Lost City of Z: A Tale of Deadly Obsession in the Amazon by David Grann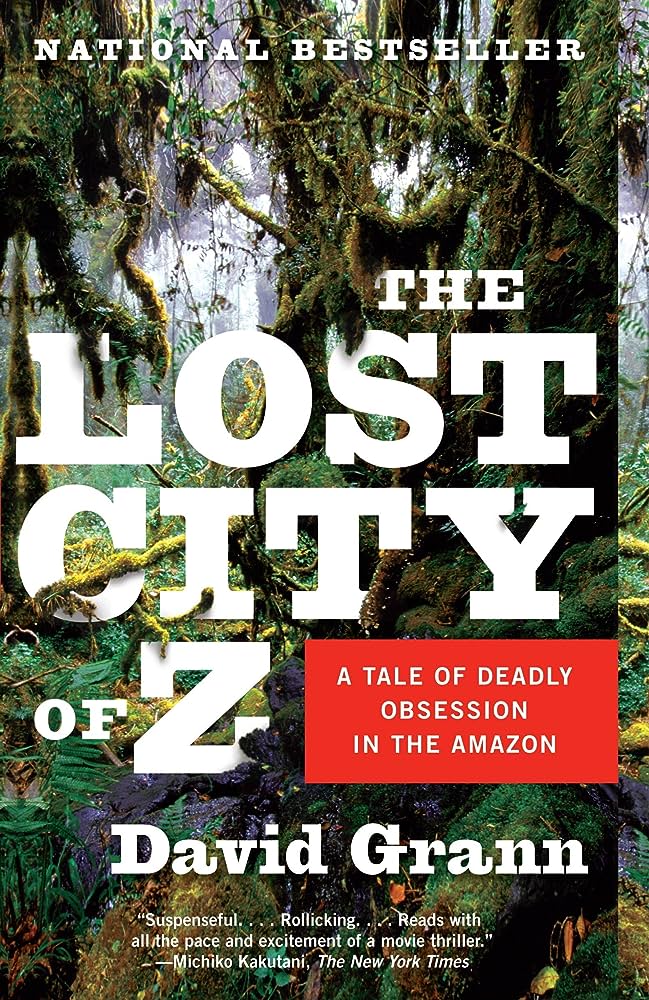 David Grann's "The Lost City of Z: A Tale of Deadly Obsession in the Amazon" is a captivating non-fiction narrative delving into British explorer Percy Fawcett's perilous quest to find an ancient city in the Amazon rainforest. Fawcett, driven by his belief in an advanced civilization, faced harsh conditions and indigenous tribes on multiple expeditions.
Grann intertwines Fawcett's story with his own journey to retrace his steps, revealing the allure of exploration and the risks tied to obsession. The book explores Fawcett's relentless pursuit and the sacrifices made for exploration. Grann's meticulous research and storytelling offer readers an immersive glimpse into the Amazon's mysteries and the enduring allure of exploration.
6. Kon-Tiki: Across the Pacific in a Raft by Thor Heyerdahl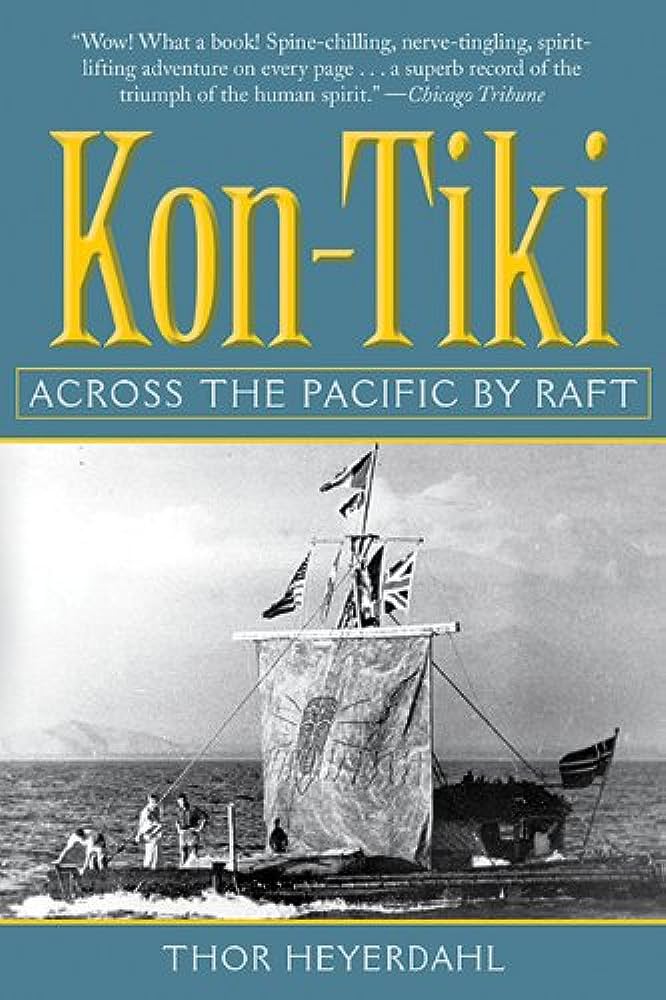 Thor Heyerdahl's "Kon-Tiki: Across the Pacific in a Raft" is an inspiring true tale of adventure. In 1947, Heyerdahl and a small crew built a simple raft using ancient materials. They aimed to prove prehistoric migration theories by sailing from Peru to Polynesia, a 4,000-mile journey. The voyage challenged prevailing ideas about primitive technology's capabilities, with the raft battling storms, sharks, and more across the Pacific's vast expanse.
"Kon-Tiki" captures human determination and the power of ideas, as Heyerdahl's vivid descriptions highlight their challenges and triumphant arrival in Polynesia. The narrative celebrates exploration's spirit and the innate human drive to push boundaries beyond limits.
7. Treasure Island by Robert Louis Stevenson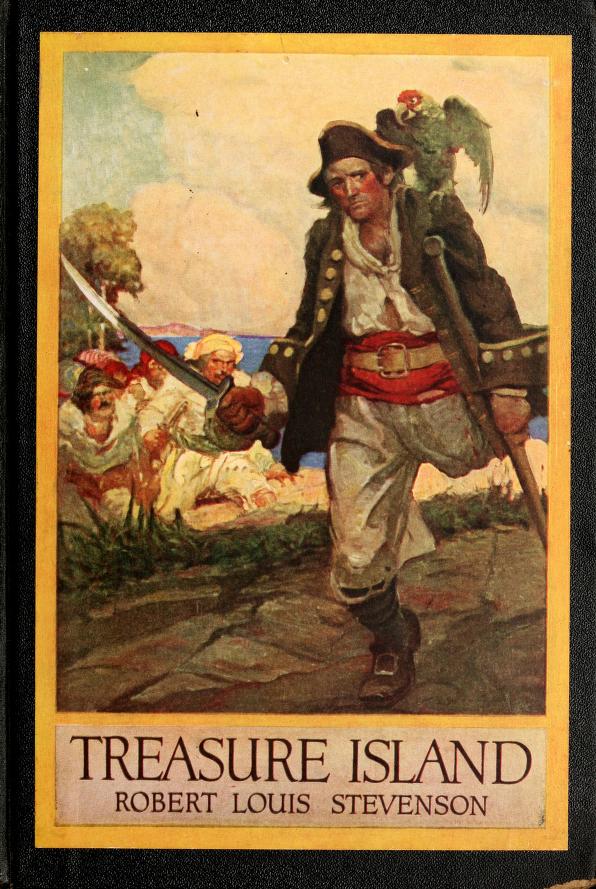 Robert Louis Stevenson's "Treasure Island" is a classic adventure set on high seas and a remote island of hidden riches and treacherous pirates. The story follows young Jim Hawkins, who discovers a mysterious treasure map. Joined by buccaneers, including the cunning Long John Silver, they set sail to claim the treasure. Deceit, mutiny, and danger unfold as alliances shift on the perilous island battleground.
Stevenson's timeless narrative captures pirate lore's essence – the allure of adventure, hidden wealth, and the clash of good and evil. With memorable characters, including Long John Silver, the novel offers a swashbuckling exploration of loyalty, greed, and the enduring spirit of high seas exploration.
8. In the Heart of the Sea: The Tragedy of the Whaleship Essex by Nathaniel Philbrick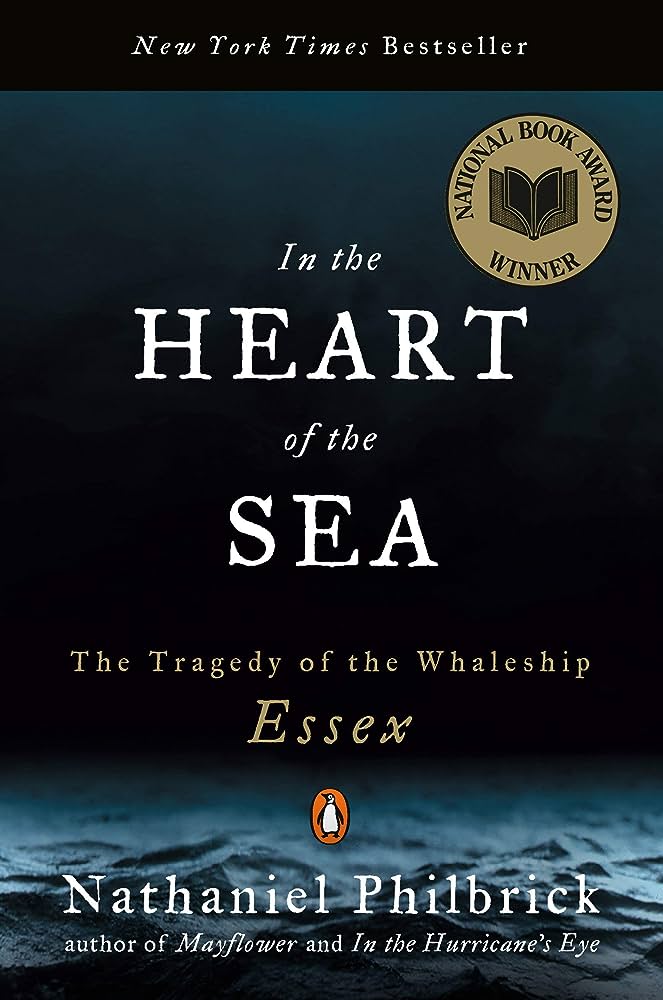 Nathaniel Philbrick's "In the Heart of the Sea: The Tragedy of the Whaleship Essex" grippingly recounts a maritime disaster that inspired "Moby-Dick." The book follows the ill-fated voyage of the whaleship Essex from Nantucket in 1819. A vengeful sperm whale attacked and sank the ship in the Pacific, leaving the crew stranded thousands of miles from civilization. They faced dire circumstances, resorting to cannibalism for survival.
Philbrick's research and storytelling paint a haunting picture of the crew's physical and psychological challenges. The narrative explores their dynamics, horrors, and resilience. "In the Heart of the Sea" delves into human nature under extreme conditions, questioning survival's limits. It's a testament to human spirit and a chilling reminder of nature's formidable forces.
9. Wind, Sand and Stars by Antoine de Saint-Exupéry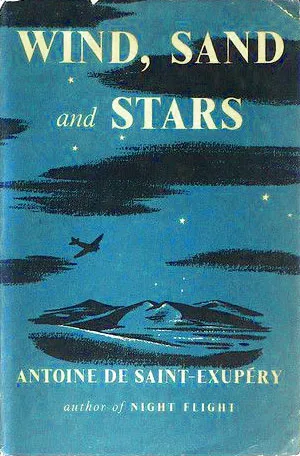 Antoine de Saint-Exupéry's "Wind, Sand and Stars" is a captivating memoir of pioneering aviators and their daring feats. Drawing from his own experiences as a pilot, Saint-Exupéry weaves poignant essays that explore the highs and challenges of aviation's early days.
The book takes readers to perilous flights across uncharted territories, navigating tough weather with instinct and determination. Saint-Exupéry's lyrical prose captures flight's beauty and unique aviator perspectives.
Through narratives, he delves into pilot camaraderie, bonds forged in danger, and sacrifices for flying. Themes of courage, meaning, and the balance between sky's freedom and life's responsibilities emerge.
"Wind, Sand and Stars" is a timeless exploration of the human spirit's thirst for adventure. Saint-Exupéry's poetic storytelling and philosophical insights meditate on dreams, existence's fragility, and the skies' lasting impact.
10. Longitude: The True Story of a Lone Genius Who Solved the Greatest Scientific Problem of His Time by Dava Sobel
Dava Sobel's "Longitude: The True Story of a Lone Genius Who Solved the Greatest Scientific Problem of His Time" is a fascinating historical account that details the centuries-long challenge of determining sea navigation's longitude.
Set in the 18th century, the book highlights John Harrison's exceptional efforts to create a precise marine timepiece, critical for safe ocean navigation. Sobel delves into Harrison's dedication, innovative solutions, and battles for recognition. The narrative explores the rivalry between traditional astronomy and Harrison's mechanical approach, within the context of maritime exploration's era.
"Longitude" is a riveting tale of innovation and human ingenuity, skillfully weaving historical accounts, scientific principles, and personal stories. It brings to life the dramatic race to solve longitude's problem and its impact on navigation, exploration, and modern society.
READ MORE: 10 Powerful Books Every Feminist Should Read