As a booklover, the first thing I picture when I travel to Pakistan is the mistful scenic view of its valleys, a warm cup of Chai Tea, and my favorite book that resonates deeply with the culture of Pakistan. Where the beauty of Pakistan has remained in the shadows for years, you get to see the Northern areas of Pakistan making their way to be the perfect tourist destination for all the travel aficionados this year.
Here are some of the best Pakistan tourist destinations that need to be on your bucket list
Naran Kaghan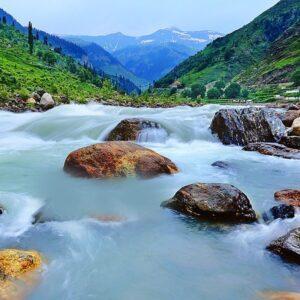 Source: clickpakistan.org
Naran & Kaghan are the two magnificent valleys located 285 kilometers from Islamabad and in the Khyber Pakhtunkhwa province of Pakistan. The sky-high mountains and lush green valleys in summers make it totally irresistible for tourists to splurge the time of their lives in this scenic view.
Here, you can never go wrong with Pakistan's authentic culture and welcoming people who only make you feel at home upon your arrival. For years, this place has been the favorite for many backpackers who simply can't help but see the most-talked-about travel destination of Pakistan.
Skardu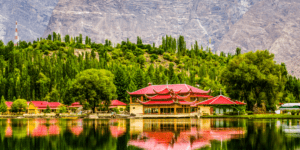 Source: dawn.com
Skardu is the central valley of Gilgit-Baltistan, located In the extreme north of Pakistan. Indeed this is a place that exemplifies the beauty of Pakistan with its forever serene and wild views. Skardu is the path to three of the world's highest mountains, including K2 and Gasherbrum, that are all connected through this valley and right in front of you.
For a long time, this place is ideal for all the climbers out there who love the thrill of adventure and the serendipity of nature.
Fairy Meadows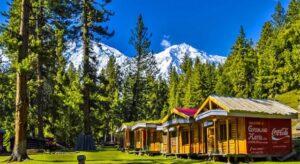 Source: ajktours.com
Fairy Meadows is one of the most popular northern tourist destinations of Pakistan. With the unmatched view of Nanga Parbat, which is the 2nd highest mountain in Pakistan, and beautiful greenery that will make this place a must before you die.
Pakistani literature is known for being intense with its fictional characters and thought-provoking history that will help broaden up your perspectives of Pakistan. Now that you know the best travel destination in Northern Pakistan, amp up your experience by getting your hand on my all-time favorite books that will keep the page-turning.
Travel to Pakistan With These 5 Books
Here are 5 must travel to Pakistan books you should read when travelling there.
The Wandering Falcon – Jamil Ahmad

The Wandering Falcon is an unforgettable tale of Tor Baz, who is the beloved child of the chieftain's daughter and her father's servant who witnessed the brutal murder of his parents. Jamil Ahmad is an incredible Pakistani novelist, civil servant, and story writer widely known for his anthology.
Here, Ahmad has done an exceptional job at showcasing to you the authentic culture of Pakistan and revealing the unmistakable ring of truth that you need to read before traveling to Pakistan. This way, you get to connect with the people of Pakistan and value the history behind each site.
Duty-Free – Moni Mohsin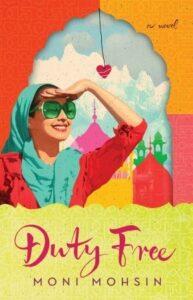 If you are a sucker for a light-hearted read with hints of humor, this one for you. I personally remember switching between Duty-Free and The Wandering Falcon that casually give me the ever-needed dose of reads.
Moni Mohsin is a Pakistani writer with her best-selling books like Diary of a Social Butterfly and Tender Hok that has moved countless people worldwide. The London-set Pakistani author tales about the social satire of high society in Lahore with comedic elements to keep you rolling on the floor throughout the entire journey.
It provides a sobering look into Pakistan's life and the rising concerns addressed in a light manner. An entirely informative, lighthearted yet funny travel to Pakistan book.
Mottled Dawn – Saadat Hasan Manto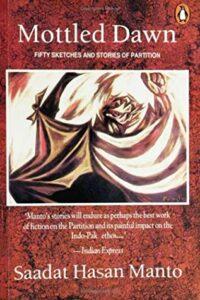 The book covers the subcontinent partitioning of Pakistan in August 1947. It is a series of unforgettable stories like Toba Tek Singh, The Assignment, Colder Than Ice along with many more to show you the tragic events that have brought Pakistan to what it is today. Here, Hindus and Sikhs left their homes from Pakistan to India while Muslims trudged the opposite journey to India.
The partition took place in an eruption of sectarian violence that led to the rape and bloodletting of thousands of people. This intense novel is written by Saadat Hasan Manto who has witnessed the rage and savagery up close. This gives a more powerful and realistic picture of Pakistan.
This means, by reading just this single novel you will be armed with the comprehensive history of Pakistan that will only add value to your journey. This travel to Pakistan book is a great read as well.
Moth Smoke – By Mohsin Hamid

Moth Smoke is a story of Darashikoh Shezad, a banker in Lahore who is now unemployed. He then falls in love with his best friend's wife and gets into the world of crime and drugs.
In general, Hamdi is known for speaking up for global issues in these fiction novels, and this book does a great job at doing just that. The concert of the book centres around the unequal society with the rich feel entitled to crumple the poor and indulge in disastrous crimes.
Although the book was published in 2000, it showed a rather contemporary image of Pakistan that is little known to the West. this successive book was a debut novel one of the best Pakistani authors that have helped people be aware of the issues around us in times when people needed the most.
Our Lady of Alice Bhatti – Mohammed Hanif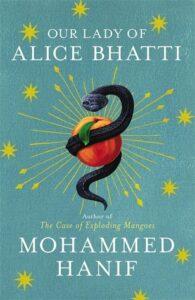 This hilarious novel is all about second chances and love found in unlikely situations. Alice Bhatti is the daughter of a part-time healer in the French Colony, which is an infamous Christian slum in Karachi, Pakistan.
Here you get to see the Islamic culture of Pakistan from a Christian's point of view with a red tape of hospital bureaucracy that has trapped her between her father, patients, and husband. The book is about getting Alice in a dangerous situation that leaves no stone unturned to ensure she never gets out of this trouble. The novel has kept me anticipating and made it impossible to keep it down, which makes it one of the best travel to Pakistan books, therefore, making it on our list.