The main factor of thriller books is that they keep making you wonder what might happen next.
So you must expect a thriller book to keep you anticipated every time. A good murder case or a scary thriller will always rank very high on people's liked books but these 11 are the books that are liked by people throughout the world and the ones that you cannot miss out on.
These are the top 11 young mystery books that will leave you with goosebumps.
11 Mystery Books You Need To Read
1. The Silent Patient by Alex Michaelides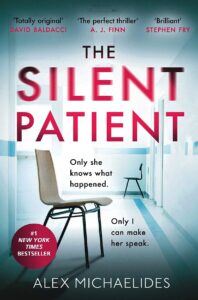 This book is a 2019 psychological thriller novel. The book is gold and the writing is pretty solid. The book definitely lives up to the hype and will definitely keep you invested. The book is written by British Cypriot author Alex Michaelides. The novel was published by a division of Macmillan publishers, Caledon Books, On February 5, 2019. There was also an audiobook version, which is read by Louise Brealey And Jack Hawking released on the same date.
2. The Big Sleep by Raymond Chandler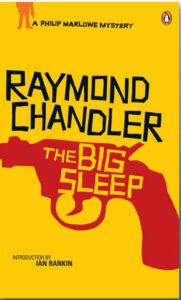 The Big Sleep is a fantastic crime novel by American-British writer Raymond Chandler, The book has been adapted for film twice, in 1946 and in 1978. The book is no ordinary crime story, the story is centred on a private eye Philip Marlowe who is hired to investigate the blackmailing of Carmen Sternwood, the second daughter of a wealthy general. The more he digs into the business, the more complicated the story gets.
3. Gone Girl by Gillian Flynn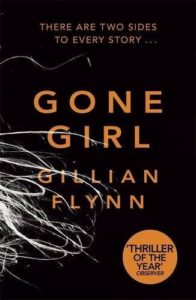 The book is better known for its major motion picture adaptation, The Gone Girl is an amazing mystery for the modern age. Nick Dunne is thrown into a sudden hailstorm of suspicion when the devoted wife Amy's sudden disappearance. Everyone starts believing that he is responsible due to how little he knows about her.
Related: 10 Sci-Fi Books To Add To Your Cart Today
4. The Box in the Woods by Maureen Johnson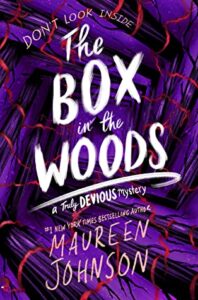 The Box In The Woods revolves around Stevie Bell when she's back at home for a normal summer. But suddenly she gets a strange message from the owner of sunny pines formerly known as Camo Wonder Falls, back in 1978. Four camps were gruesomely killed in the woods outside of a normal town, a site of a notorious unsolved case. Stevie goes to the camp and helps him work on a true-crime podcast about the case
5. The Darkness Outside Us by Eliot Schrefer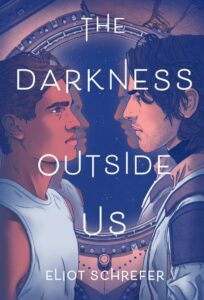 The Darkness Outside Us is about two boys, sworn enemies alone in space sent on the same rescue mission. Ambrose wakes up to find Endeavor with no memory of a launch and his shipmate has barricaded himself away, but nothing will stop Ambrose from accomplishing the mission not when he's rescuing an important person to himself.
6. A Good Girl's Guide to Murder by Holly Jackson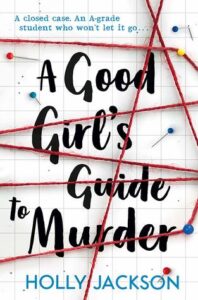 Andie Bell the pretty and popular high school senior was murdered by her boyfriend Sal Singh, who then killed himself. It was the talk around the school, five years had passed but Pip sees the tragedy still haunts her town but she has a feeling that there was more to what happened that day. How could Sal who was always kind to her be a killer?
7. The Postman Always Rings Twice by James M. Cain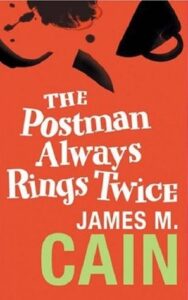 The most important crime book of the 20th century. The Postman Always Rings Twice and it's no surprise considering it being full of surprises. The story follows Frank Chambers and his encounter with the diner owner Cora Papadakis. Frank ends up working for the diner and starts falling for Cora despite her having a husband. The plan he and Cora instructed for the breakup of her marriage. They think after the divorce they will live happily ever after…. or so they think.
Related: 12 Horrible Movies That Ruined Great Books
8. In Cold Blood by Truman Capote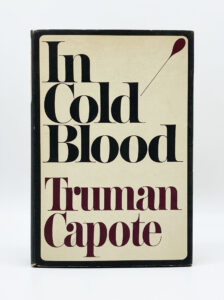 In Cold Blood is based on a real-life case and is one of the best-selling crime stories of all time. The story is about Capote who had closely followed the investigation of a gruesome quadruple murder in Kansas and was doing a bit of interviewing himself before the murderers were caught.
9. Now Entering Addamsville by Francesca Zappia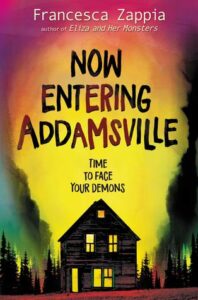 A school janitor dies in a blaze when someone burns his home, everyone in Adamsville, Indiana points a finger at Zora. When everyone looking for any evidence against her, her only choice is to uncover the identity of the killer herself but the problem is Zora has no leads but she finds out a series of similar fires which led to several townspeople dead 30 years ago where the killer was never caught
10. Ghost Wood Song by Erica Waters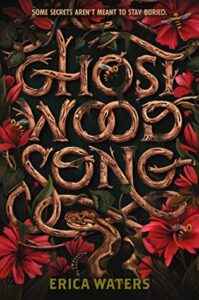 Ghost Wood Song revolves around Shady Grove who inherited her father's ability to call ghost from his fiddle but she also knows that the fiddle brings nothing but darkness and trouble to buy his brother is accused of murder so he has no choice but talks to the dead to clear his brother's name.
Related: 10 Books With Intense Plot Twists That You Never Saw Coming
11. Woman in White by Wilkie Collins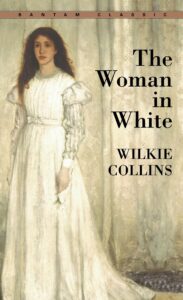 One of the earliest psychological thrillers ever written. The book follows what appears to be a story of two crossed lovers Laura Fairlie and Walter Hartright, Laura is betrothed to Sir Percival Glyde when she was mysteriously warned not to. Meanwhile, the story of a strange woman clad in white who's roaming its dark street is going around the city