Every fall I eagerly wait for amazing books to read for Halloween, one of my favorite holidays.
This is the perfect time of the year to read spooky thrillers, and goosebumps giving horror stories. So we bring you the top-recommended books to read on Halloween.
My Heart is a Chainsaw by Stephen Graham Jones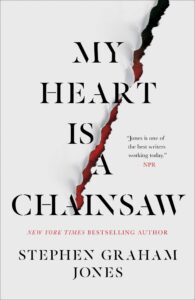 My Heart is a Chainsaw follows Jade Daniels who is a half-Indian teen who escapes from her sad life by watching many horror movies. Whenever something horrible happens in her town, Jade must use her film knowledge to find out how the plot will unfold, while uncovering her own traumatic past.
2. Mexican Gothic by Silvia Moreno-Garcia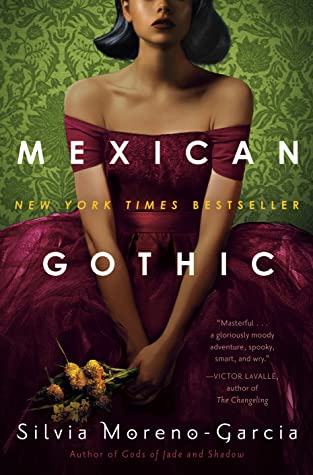 Mexican Gothic is a historical horror story about a woman named Noemí Taboada, who receives a strange letter from her cousin who is begging for someone to save her. Unsure of the difficulties that await her in the Mexican countryside, Noemí decides to uncover the secrets of blood and violence in a mysterious house.
3. Pumpkinheads by Rainbow Rowell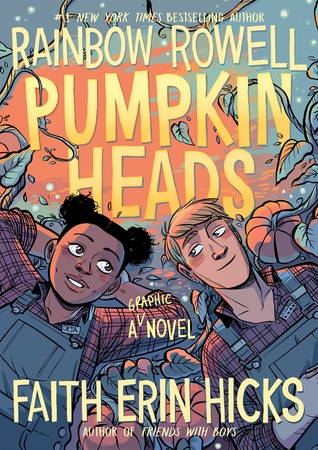 Pumpkinheads, a book for those who love Halloween but not the horror genre, is a book of many cherished graphic novels that follows two best friends who work together every October at a pumpkin patch. While they always usually say goodbye every Halloween, this time they decide to make their last shift together an exciting and memorable adventure.
4. Fledgling by Octavia E. Butler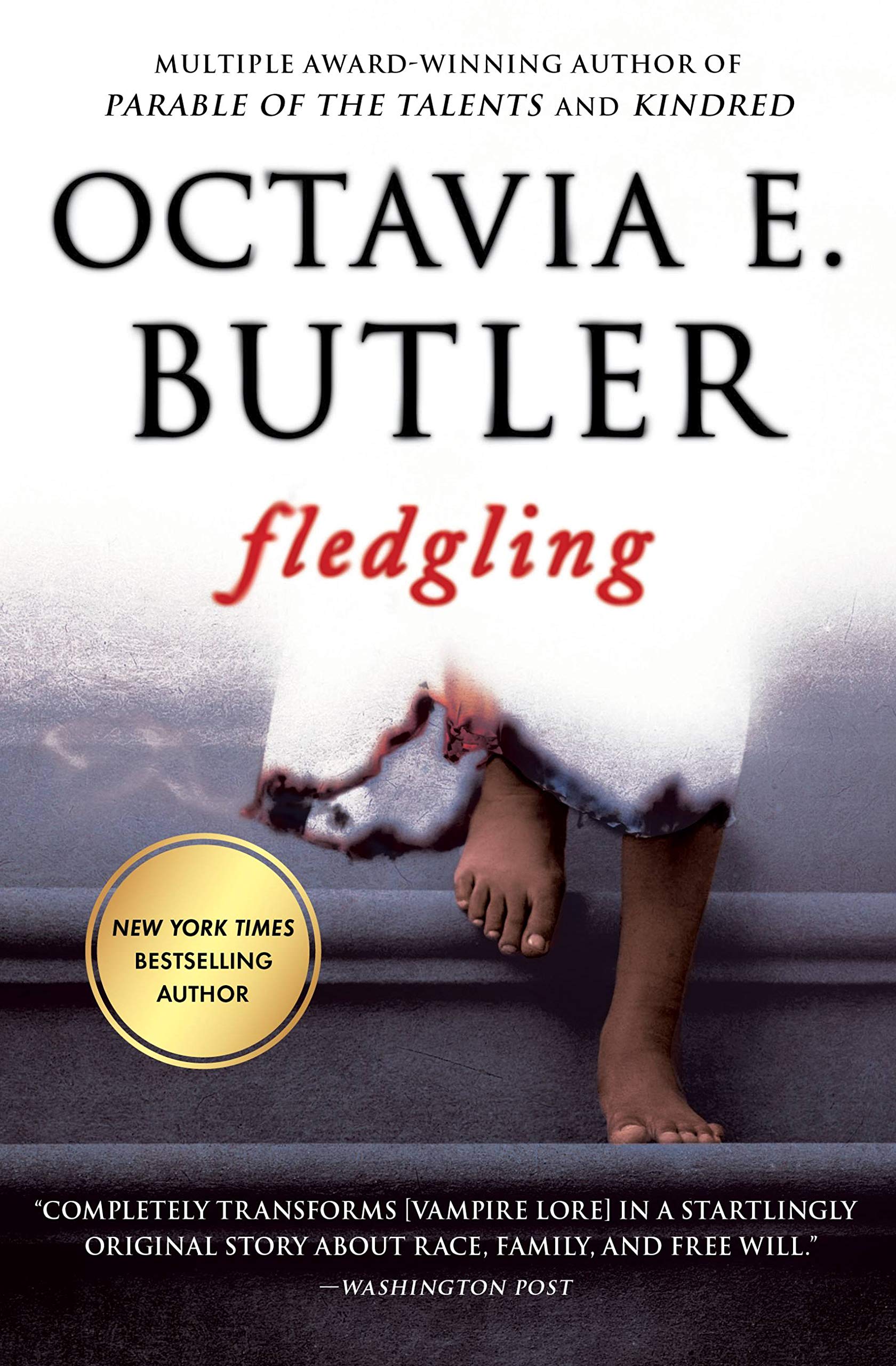 A masterpiece blend of horror and fantasy, Fledgling, is a novel that follows a young girl with desires that seem inhumane. She then discovers that she's a genetically changed vampire. Fledgeling is a haunting look at vampire mythology, this speculative read is an original vampire book as the girl pieces together her past and the mysteries surrounding herself.
5. Get in Trouble by Kelly Link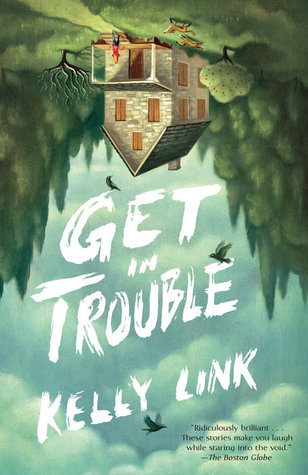 Get in Trouble is a short story collection between fantasy and mystery. "Get in Trouble" is about a movie star who travels to Florida swamp where his former love is filming a ghost-hunting reality show. 
6. Her Body and Other Parties: Stories by Carmen Maria Machado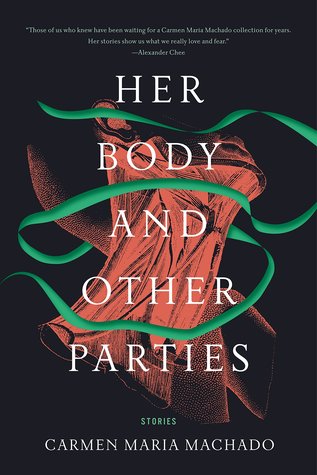 Her Body and Other Parties: Stories is a National Book Award finalist and a genre-bending collection of short stories about the violence towards women's lives. The Resident story follows a writer who escapes to an artist's retreat and struggles to uncover the lines between fact and fiction while going through her own haunted past.
Related: 11 Young Mystery Books That Will Leave You With Goosebumps
7. Scary Stories to Tell in the Dark by Alvin Schwartz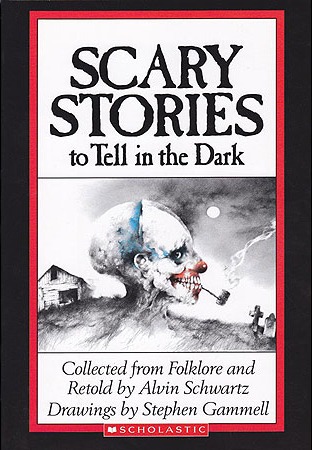 Scary Stories to Tell in the Dark is a book that still haunts me to this day  — particularly the story "High Beams," which follows a young woman who is driving home when suddenly a car behind her shines its headlights and follows her home. Only when she finally reaches her house and the car pulls in behind her car, she realizes the sinister plot that was brewing all along.
8. Cemetery Boys by Aiden Thomas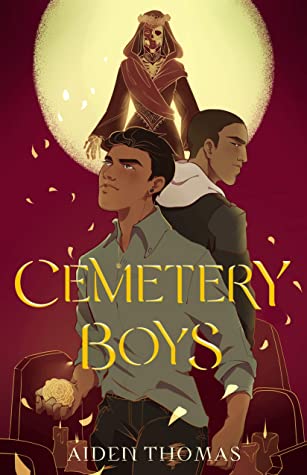 Cemetery Boys, a paranormal fantasy romance, follows Yadriel, a man who is determined to prove himself as a real sorcerer to his family. Struggles to accept his gender. While summoning and freeing the ghost of his cousin, Yadriel accidentally summons the deceased Julian Diaz and now must help him find out how he died and then only in exchange for Julian helping him save his cousin.
Related: 10 Amazing Trending Books To Read This Month
9. Ninth House by Leigh Bardugo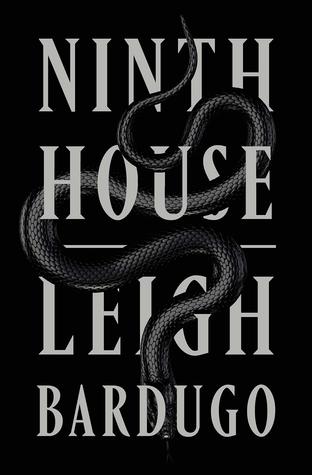 Ninth House is an amazing fantastical story overflowing with witchy, magical, and dark Halloween vibes. Our main character Alex is a freshman at Yale and the only survivor of unsolved multiple homicides. Who is offered her seat at Yale by a mysterious benefactor in exchange for monitoring Yale's secret societies, Alex is thrown into an underground world of tombs, haunts, and occult-like practices.
10. You Were Never Here by Kathleen Peacock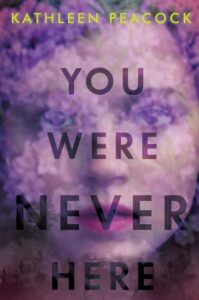 You Were Never Here follows our protagonist Cat who hasn't been to Montgomery Falls, the town her family founded since she was twelve. One summer she discovered that she could do mysterious things that no normal twelve year old could do ever since she had her first kiss with Riley Fraser. 
Now, five years later, she's back to Montgomery Falls and Riley has disappeared. When Riley's brother Noah asks for help in discovering what happened to Riley, Cat is repeatedly torn between wanting to learn the truth about Riley and protecting the secret that she's been guarding ever since that summer she and Riley stopped speaking.
Related: 9 Movies That Did A Better Job Than Books
11. This Savage Song by Victoria Schwab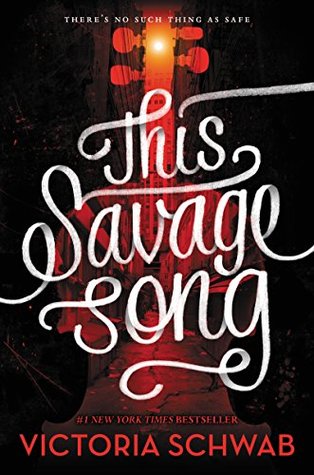 Our characters Kate Harker and August Flynn are the only heirs to a divided city, one city where the scary violence has begun to breed actual monsters. All Kate wants is to be as ruthless as her father, who decided to let the monsters roam free and make the humans pay for his protection. On the other hand,  All August wants is to be human, as good-hearted as his own father, who plays a bigger role in protecting the innocent, but he himself is one monster.
A monster who can steal a soul with a simple strain of music. Kate, who's just been kicked out of her sixth boarding school and returned home, August jumps at her. But Kate discovers August's secret, and after a failed assassination attempt, the pair must flee for their lives.
Related: 10 Books That Can Make You Mentally Strong
12. Clown in a Cornfield by Adam Cesare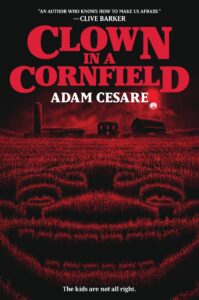 Clown in a Cornfield follows Quinn Maybrook and her father who have moved to a tiny, boring Kettle Springs, for a fresh start. But what they didn't know is that ever since the factory Baypen Corn Syrup shut down, the town of Kettle Springs has cracked in half. On one side are the responsible adults, who are desperately trying to make Kettle Springs great again, and on the other hand are the kids, who want nothing other than to have fun, make prank videos, and get out of Kettle Springs as quickly as they can.
While all the other things Kettle Springs is caught in a battle between old and new. It's a gruesome fight that looks like it will destroy the town of Kettle Springs. Until Frendo, the Baypen Corn Syrup mascot, a creepy clown in a pork pie hat, goes fully homicidal and decides that the only way for Kettle Springs to grow back its beauty is to cull the rotten crop of kids who live there now.