As a marketer, you must stay current on trends and adapt to the ever-changing marketing landscape. Blogging is one aspect of marketing that has remained consistent over the years despite significant changes in strategy. Blogging is an essential component of any business. But the most common question we get is, "Why does my business need a blog?" You should have a blog regardless of the type of business you run.
If you've recently launched a website for your company, you've probably only received a trickle of visits. Don't get discouraged—you won't see massive traffic figures straight away. You need to draw people in, and starting a blog is an excellent method to do it.
Blogging for business is a content marketing strategy in which a firm generates content about its product or service to increase its internet presence. But visibility isn't the only thing you stand to gain; in fact, according to Optinmonster 53% of marketers consider business blogging to be a major priority. 
This article will discuss the several advantages of blogging for business and provide some advice. So let's start.
Benefits Of Blogging
Blogging can help your business expand in a variety of ways. Blogging is undeniably fascinating and entertaining, which attracts readers.
With nearly 4 billion people worldwide connected to the internet, now is the ideal time for businesses to begin blogging to improve their marketing.
Blogging is an excellent approach to developing a mutually trusting relationship with your clients.
According to recent studies, organizations that prioritize blogging can expect 13 times more positive revenue in the social media marketing area.
Let's have a closer look at the power of blogging and some of its benefits.
1. Increases Traffic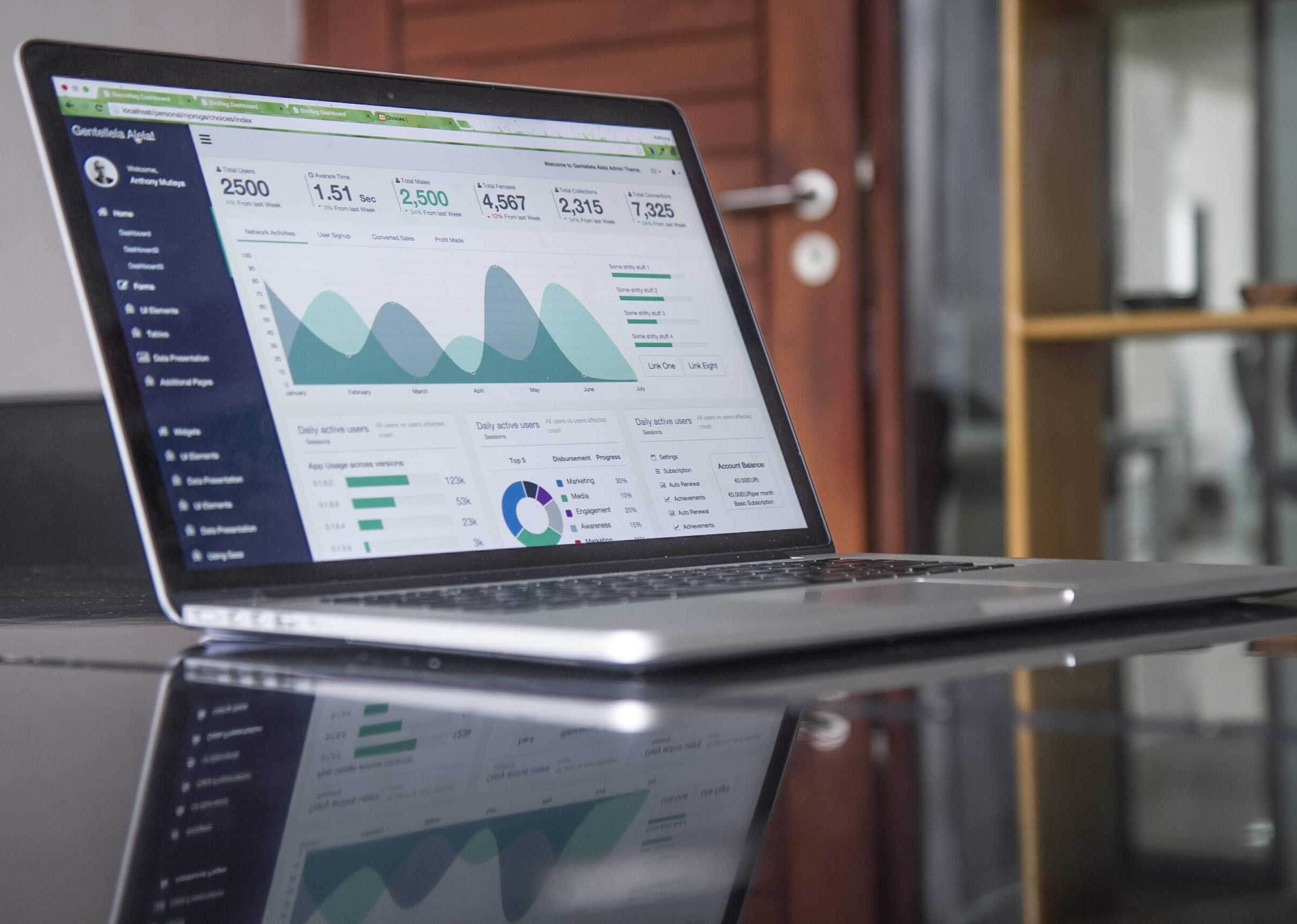 Consider how people will find your website:
They could enter your name directly into their browser, but it would only be for an audience you already have. They know who you are and have you on their radar, which doesn't help you get extra traffic on top of what you already have.
You may pay for traffic by purchasing an email list (don't do it! ), blasting it, and hoping that some people open and click on the emails. But that's both expensive and illegal.
You could pay for traffic by placing a large number of paid advertisements, which isn't unlawful but is still pretty expensive. And when you run out of money, your traffic stops as well.
So, how can you get new visitors or readers to your website? You can accomplish this by blogging and optimizing your website for search engines.
Blogs produce relevant information to improve website traffic. According to a HubSpot Marketing study, businesses with blogs receive 55% more website views than those without.
Blogs are an excellent method to keep a website fresh with new information. Readers want to know how to solve problems, and blogs can provide advice as well as a company service or product. Furthermore, blog entries can serve as the foundation for social media posts to reach clients. Organizations can share links to their blogs on social media sites like Facebook, LinkedIn, and Twitter, providing readers a reason to visit the company's website.
2. Helps Convert Traffic Into Leads
Now that you have some internet traffic from your blog, you have the option to convert that website visitors into leads.
Every blog article you produce is a new opportunity to generate new leads, just like every other indexed page.
The process is simple: simply include a lead-generating call-to-action in each blog article.
These calls to action frequently lead to free ebooks, whitepapers, fact sheets, webinars, trials, or any other content asset for which someone is ready to share their information.
To make it crystal obvious for anyone inexperienced with traffic-to-lead conversions, it's as simple as this:
A visitor arrives at the website.
A visitor notices a call to action for a free offer.
When a visitor clicks on the call-to-action button, they are taken to a landing page with a form for them to fill out with their information.
The visitor completes the form, enters their information, and receives the free offer.
You'll see a call-to-action button if you scroll down in this blog post.
99.9% of the blog entries we publish include a call-to-action button, and yours should as well. This is how you convert internet traffic into sales leads for your sales staff.
3. Improves Your Search Engine Optimization
Organic traffic is one of the goals of search engine optimization (SEO). The number of indexed pages and keywords are used to generate search engine results. Businesses may enhance all of these areas and rank higher in search engine results on pages just by maintaining a blog. The key to blogging is to consistently publish new, relevant content.
Businesses can widen their use of keywords by generating blog posts. For assistance in determining keywords, businesses should use tools such as Ahrefs, Google Search Console, Semrush, or Answer the Public. However, avoid using a keyword too frequently. Google penalizes keyword stuffing in content according to Searchenginejournal.
When you blog about your industry, business, customers, goods, and events, related keywords will automatically appear in your writing.
Read more: How To Do Keyword Research: A Comprehensive Guide For SEO Beginners
4. Helps Brand Awareness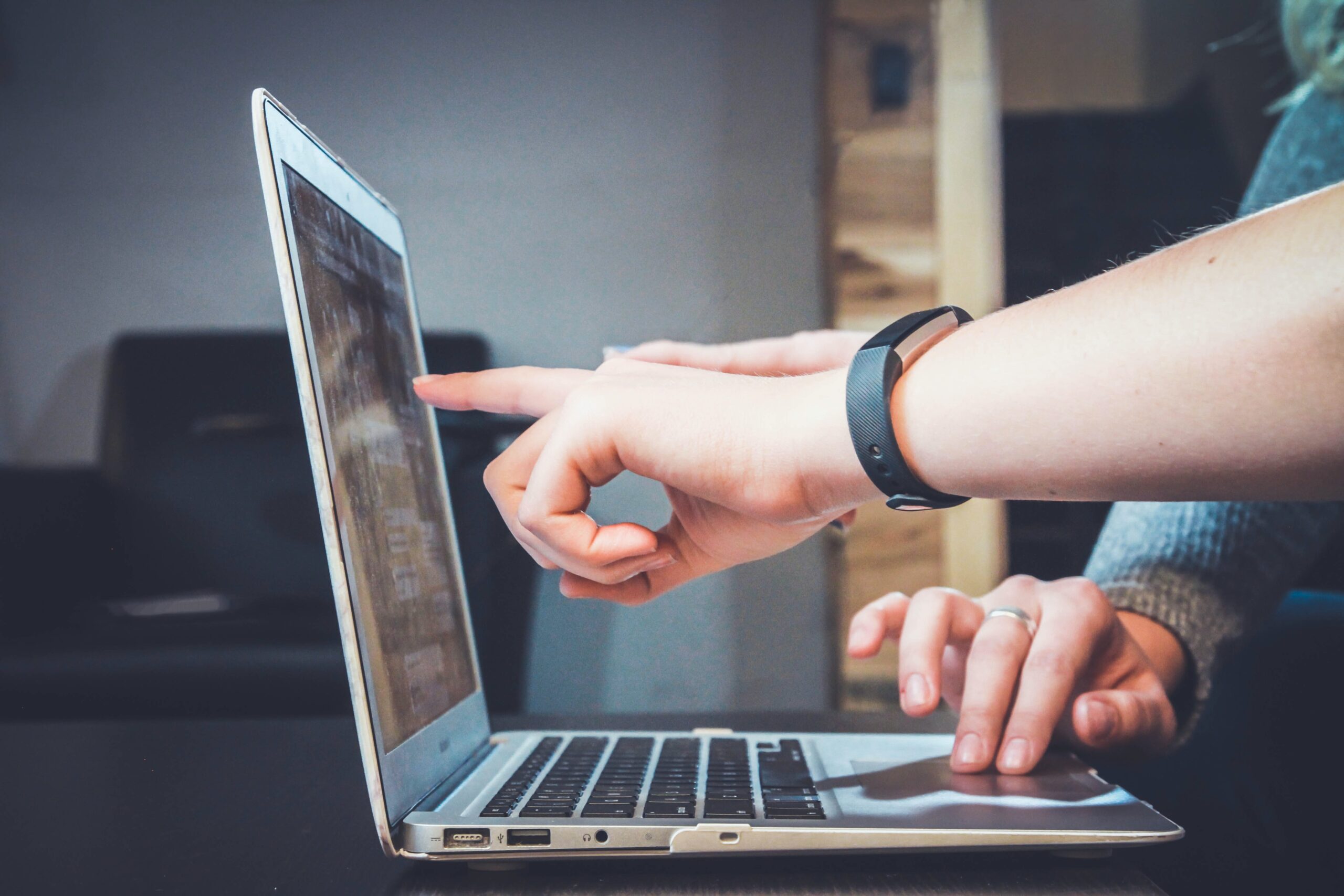 It is critical to distinguish your brand name in the industry. The more your brand's online visibility, the greater your chances of developing a successful business. In this age of perpetual rivalry, it is critical to present yourself as an expert in your field to outperform your competitors. You can easily draw your audience with a well-written blog by demonstrating your knowledge and experience in your sector. It is obvious that clients only trust an expert firm or service provider. It is critical to position your brand as the industry leader.
It is vital to differentiate your brand in the industry. The bigger your brand's internet visibility, the more likely you are to establish a profitable business. To outperform your competitors in this age of constant competition, you must promote yourself as an authority in your profession. A well-written blog can quickly draw your readers by showcasing your knowledge and experience in your industry. Clients only trust an expert organization or service provider. It is vital to establish your company as the industry leader.
5. You Can Repurpose Content
Blogging for your business also aids in social media discovery. Every time you publish a new post, you're creating material that people can share on social media platforms like Twitter, LinkedIn, Facebook, and Pinterest, which helps expose your company to a new audience that may not be familiar with it yet.
Blog content also aids in the maintenance of your social media presence.
Instead of constantly asking your social media manager to develop new content for social media (or creating that content yourself), your blog can function as a content archive.
You're expanding your social reach with blog material and directing new website visitors to your blog via social networks.
6. Drive Conversions
Blogging does not pay off as quickly for corporations as advertising does; most corporate blogs do not experience a positive ROI until they have been blogging continuously for 6 to 12 months. However, because blogs acquire power as they expand, they have a longer lifespan than advertising. 56% of marketers believe blogging is effective, and 10% believe it offers the highest return on investment of any marketing strategy.
7. Attracts New Customers
One of the most important aspects of any marketing strategy for increasing traffic to your website is blogging and producing relevant content. With the use of SEO methods such as keywords, titles, meta descriptions, and more, blog postings may become a strong tool for increasing brand visibility. Furthermore, each new blog you publish adds a new page to your website. This greatly aids SEO because it offers Google and other search engines a reason to re-crawl your website in search of new information to index.
Consumers prefer to be well-informed. Show how your company can help them solve their problem. Readers can explore information from the comfort of their own homes and learn about a business they may not have considered before.
Utilize these touchpoints to engage readers and demonstrate expertise. However, every blog post should not always be about business. Instead, establish trust with readers by providing reliable information.
If readers leave a remark on a blog article, respond to them on the website by responding to their comments or inquiry. Because a blog may be searched for a longer period, future readers can still witness these exchanges.
Read more: How To Quickly Win Readers' Loyalty With Email Marketing
8. Helps in Improving Linking
Internal linking, unlike inbound linking, is something over which you have complete control. Because you have control over them, you can opt to exclude them from your blogs without sacrificing any factors because there is no need to use them. This will assist your readers in finding the most vital elements of your website when browsing it. You can also be certain that internal linking in the blogs of your other blog posts and pages will help your SEO. If you have more relevant links, your website will rank higher, attracting more prospective leads and traffic.
Inbound links and backlinks are two of the 200 criteria examined by the Google algorithm. Many experts believe that backlinks are the third most essential component in search engine optimization.
The development of inbound links is a critical factor. However, 41% of professionals say that establishing links is the most difficult aspect of SEO according to Semrush. Creating articles that are beneficial to your clients and other companies that your audience considers to be industry leaders will help you obtain more relevant links. Providing links to respected websites or soliciting endorsements from other websites to make your organization appear credible.
It also tells Google that you are trustworthy and knowledgeable about your sector. Backlinks also assist you to increase your domain authority, which increases your overall popularity in search engines.
9. It Drives Long-term Results
The finest business blogs answer frequently asked questions from their readers and customers.
If you constantly produce useful material or articles for your target audience, you will be seen as an industry leader or expert in their eyes.
Can you imagine the impact of delivering an instructional blog article you produced to a puzzled consumer to clear things up? Or how many more deals could a salesperson close if their leads discovered blog content produced by them?
"Establishing authority" isn't a concrete vanity metric like traffic and leads, but it's fairly strong stuff. It can be used to assess sales enablement.
Because, at the end of the day, this is why many people decide to start a blog.
Consider this for a second:
Assume prospects find answers to their everyday questions through blog articles authored by your company's employees. In that instance, they're much more likely to enter the sales funnel believing what you're saying because you've previously helped them — even before they were interested in purchasing anything from you.
Prospects who have read your blog entries are more likely to enter the sales funnel knowing more about your products and services, your market position, and your industry. This results in a considerably more fruitful sales interaction than one between two strangers.
Salespeople who encounter specific questions that necessitate an in-depth explanation or a recorded answer can consult a blog post archive. These articles not only assist move the sales process forward faster than if a sales rep had to produce the assets from start, but they also present the salesperson as a valuable resource to their prospect, which aids in the development of trust.
Conclusion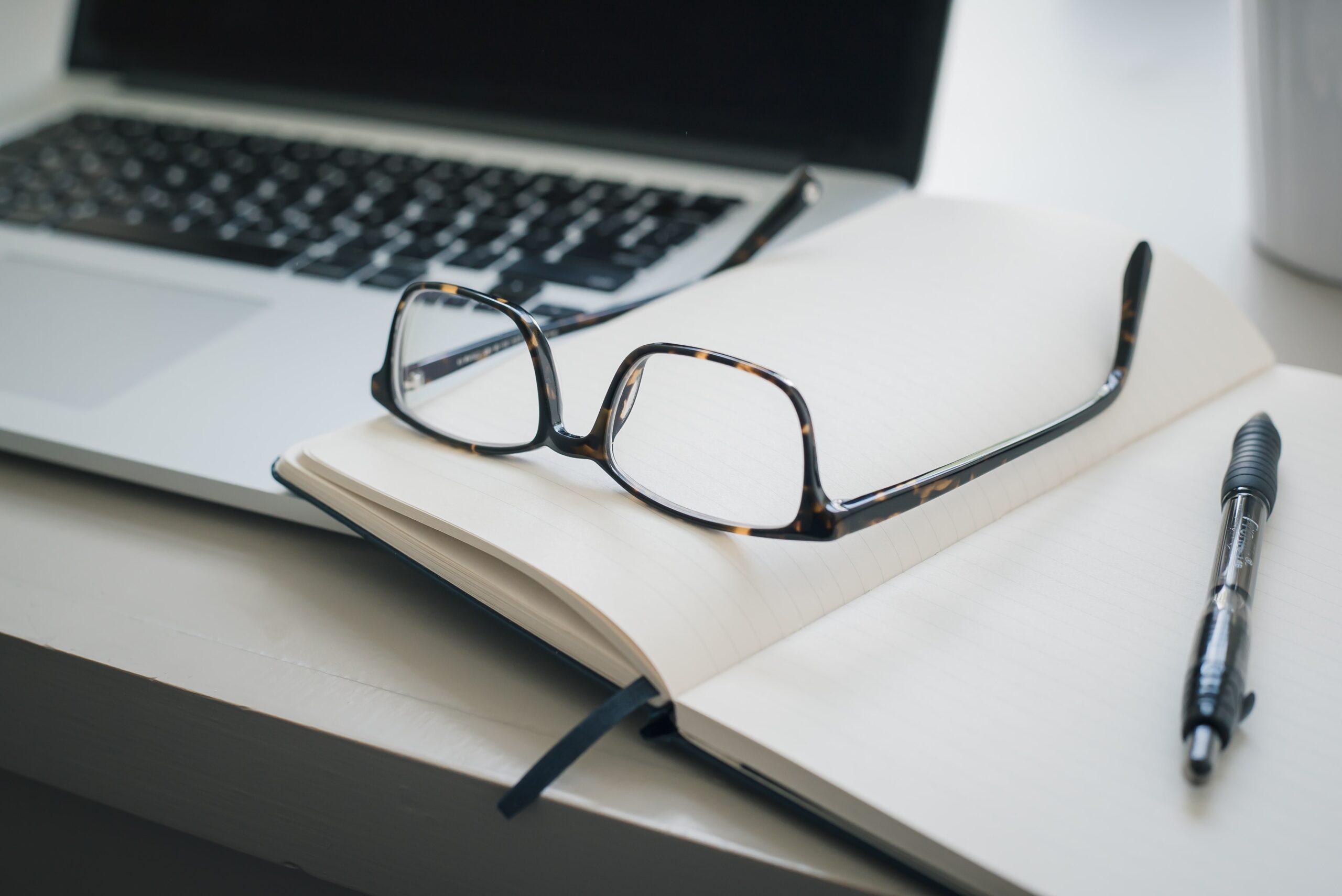 Blogging can also be advantageous in other ways. Although they are not the primary reasons for a corporation to begin blogging, they can be beneficial. For instance, if you want to introduce a new product or campaign, you may write a blog about it, outlining its features and watching how people react to it. It reduces the likelihood of your money being fully wasted.
You might also start blogging if you wish to share your thoughts and motivations with others. People can be inspired by blogs, therefore start blogging if you want to influence people and build a strong reputation for your organization.
However, this should not be the primary reason for beginning a blog.
Despite the benefits, many businesses are hesitant to begin blogging since it appears to be difficult. However, you should not be discouraged simply because blogging appears to be difficult. Remember, the more you put in, the more you get back.
These are the most significant reasons we believe you should start a blog. Hopefully, these reasons will encourage you to start blogging soon.
To build a name for your brand, it is critical to stay current with the internet competition and let's be honest, blogging is an alternative to explore.
After all, it is critical to understand why blogging is vital for your business.
Before you begin blogging, make sure you carefully evaluate your brand identity and understand how blogging will specifically help your current marketing plan. If you are unclear about where to begin or what to include, you can get professional assistance and begin your blog.