Want to improve your mental health after feeling down by staying inside for a whole week in quarantine and that you have no idea of how to deal with extended isolation, anxiety, uncertainty, or dozens of others? 
In this article, we will be going through the best mental health books to read recommended by mental health professionals to help you ease this struggle. 
Looking After Your Mental Health, Louie Stowell and Alice James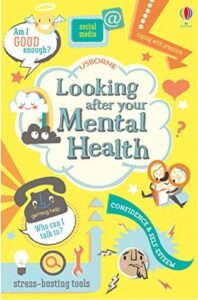 Looking After Your Mental Health is best suited for children to help them navigate. Talking to your children to open up about their mental health can be challenging, but that's where this book comes in handy. 
It deals with many topics that children of the age deal with. It can provide a sensitive look at children's mental health and be read by parents or children themselves without being daunting.
2. No Such Thing As Normal: What My Mental Illness Has Taught Me About Mental Wellness, Bryony Gordon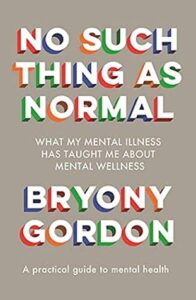 Bryony Gordon isn't an expert on mental illness but has, as she said in her words, "a lot of personal experience of it." As a result, she makes for an intense empathic, kind presence within this book, where she shares her experiences of addiction, medication, and therapy. 
There is amazing, compassionate advice regarding boundaries and CBT. It's an accessible book if you prefer advice in the most relatable of terms.
Related: 12 Powerful Books That Changed People's Life: According To Quora And Reddit
3. Detox Your Thoughts by Andrea Bonior, Ph.D.
As humans, we all experience a whole host of mental traps that can make us feel anxious, depressed, and insecure. Andrea Bonior (whose name you will recognize from SELF articles because of her valuable insight on mental health) helps her readers navigate through negative thoughts. 
After that, they get to turn them into good, builds self-compassion, and learn other skills drawn from Cognitive Behavioral Therapy (CBT)  and acceptance and commitment therapy (ACT, a form of CBT that focuses on accepting even difficult thoughts and feelings). 
4. Mental Health and Wellbeing in the Workplace: A Practical Guide for Employers and Employees, Gill Hasson, Donna Butler
The book is best for anyone having a bad time at a workplace and has extra significance at the moment as we all consider whether to stay working from home on a long-term basis or return. It can engender excitement or anxiety and is worth considering how the work environment makes us feel. 
The book uses real-life work examples and tackles various issues, including many questions you have thought of before. Mental Health and Wellbeing in the Workplace was published at the start of the pandemic. It also gives expert advice on the changing of a workplace and a guide for employees on how they can improve their mental health.
Related: Where Does Taylor Swift Get Her Inspiration From? Book Recommendations By Taylor Swift
5. Your Mental Health Workout: A 5 Week Programme to a Healthier, Happier Mind, Zoë Aston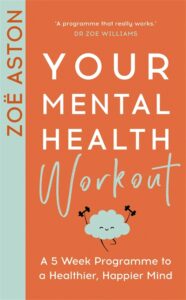 Your Mental Health Workout is a news release that gives you practical tips and promises to improve your mental health in just five weeks after reading it. It also gives you the tools you need to have a happier and healthier mind for life. 
You might think that it's a bold claim, but the writer's techniques have come in handy by many people, some being pop star Pixie Lott and TV presenter Dr. Zoe Williams. 
It aims to help you normalize conversations around mental health, and an easy to follow daily and weekly tasks to help you improve your mindset. And also contains a handy hand planer as a part of the book so you can help your progress. 
6. Radical Compassion by Tara Brach, Ph.D.
With everything going everywhere in the world, we definitely need a lot of compassion, both for others and ourselves. But actually, developing it can be a rather tricky task. 
Especially if you don't know where to start, Tara Brach's Radical Compassion offers a step-by-step guide centered on love and forgiveness. Her RAIN(Recognize, Allow, Investigate, Nurture) meditation practice is an actionable way to tackle difficult emotions and judgemental beliefs.
Related: 10 Books That Can Make You Mentally Strong
7. Navigating Loneliness: How to Connect with Yourself and Others – A Mental Health Handbook, Cheryl Rickman
Navigation Loneliness is by far the best for learning how to cope with solitude. It's safe to say that over the time period of Covid 19 we have all at some point experienced loneliness. 
As a result, many of us can benefit from reading this book, which sets out the skills we need to deal with isolation and grow to appreciate alone time. 
The author also talks about effectively maintaining existing relationships and building new ones while these uncertain times continue.
8. Logged In and Stressed Out: How Social Media Is Affecting Your Mental Health and What You Can Do About It, Paula Durlofksy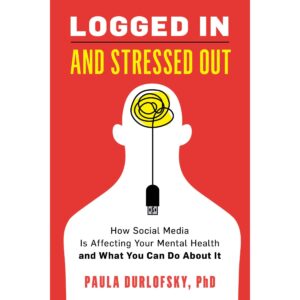 After being under quarantine many people started spending too much time online so Logged In and Stressed Out helps us with that. In these times We've all spent more time than ever in our life glued to our phones during these few months. 
And these few months of being glued to social media have brought many anxieties for many of us. First, the book examines how different apps like Facebook, Instagram, Twitter, and Youtube can trigger different negative feelings such as stress and jealousy, and then helps us on how we can change our approach to using the various channels to better build positive emotions. 
Related: 14 Awesome New Book Releases To Read In 2021
9. The Unapologetic Guide to Black Mental Health by Rheeda Walker, Ph.D.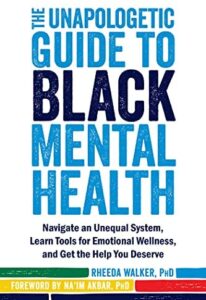 Rheeda Walker, the director of the Culture, Risk, and Resilience Lab at the University of Houston, offers invaluable insight into The Unapologetic Guide to the Black mental health crisis in the black community. 
The book can provide a comprehensive road map to emotional wellness, advice on how to combat stigma, to many different tips for accessing effective mental health care. 
10. GROW: Motherhood, Mental Health and Me, Frankie Bridge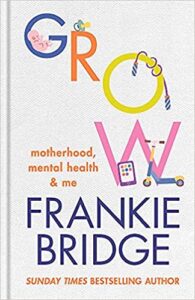 Frankie Bridge's GROW is best for new mums struggling with their mental health. 
Written specifically for mothers by pop star, mom, and bestselling author Frankie Bridge, the book discusses the mental health problems new mums can face – that is rarely discussed. 
Frankie Bridge writes a completely honest account of the anxieties that she has faced first while pregnant and then raising her baby to help readers feel they are not alone. 
This relatable account is coupled with excellent advice and very helpful insight from a psychiatrist and a psychologist, who explore the problems that not only new mums can face and all new parents.
Related: 10 Trending Books To Read This Month
11. DAD: Untold stories of Fatherhood, Love, Mental Health and Masculinity, Elliot Rae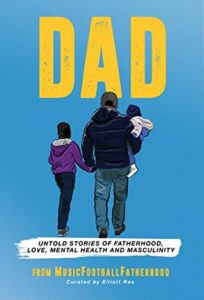 Before this, we discussed the best book for new mums so this book is about Dads seeking solace. A compilation of stories from the MusicFootballFatherhood (MFF) team. MFF is the United Kingdom's most exciting parenting and lifestyle platform for dads. 
The book aims to give a positive representation of dads and champion equal parenting, as well as to help dads address the issues they will face when raising children.