As someone who has never touched a book until 10, I surely know what it means for a child to loathe reading.
Luckily for me, I changed my life at a relatively younger age when I first picked up a book to read. If you are struggling to get your child to read books and see them being lost in their own fantasy, I have everything you need on how to encourage your child to read more in 7 days.
So, without further ado, let's dive right in!
Why reading is important at an early age
Reading at an early age helps your child to develop a fondness for reading and broadens their horizons to possibilities that they never knew existed.
Not only does it help them improve communication skills and confidence, but they also get to expose themselves to a world that is a lot wider than they are living in one right now.
This can play a big role in helping them to come up with unique ideas and learn beyond the subjects studied at school.
In fact, you think about it, most successful entrepreneurs and leaders have begun their reading journey at a quite young age.
Also read: How to Effectively Read During Lockdown
Why your child may be reluctant to read
There are many reasons your child may not be fond of reading. Whether it is their inability to read to simply struggling to find the focus to sit down a read for some solid minutes. The common reasons for this include:
Struggles with reading
If your child makes excuses for being sick or cries when you force them to read, chances are she is struggling to read.
It's not just about not being interested. They actually find it hard to make sense of the words and grasp the overall idea. And if they had to choose between luxury and struggle, they will surely go for the first one.
To drop this, find out what exactly is it they are struggling with. Is it the poor vocabulary, fluency? Does she have gaps in her phonogram knowledge, or perhaps dyslexia?
Regardless of the reason, make sure you are not ignoring them and take professional help to ease this struggle.
Find it boring to read
Some kids have no trouble reading a book, but because of constant distraction and bundles of homework, they prefer to spend that excess time having fun rather than something they do at school every day.
Now, think about diverting their definition of "reading time" and turning the idea of boring books into fun time.
This means figuring out the characters/animals your kid loves and using picture-dense books with entertaining books to encourage your child to stay motivated.
5 Other Ways to Encourage your Child to Read More
1. Look for a variety of reading material
Reading doesn't have to be about nursery books that you get off the shelf. All kids are unique in their own interests. It can be cookbooks, graphic novels, biographies, and joke books that all provide value to your kid's knowledge.
Besides that, children's magazines are also filled with fun activities and content that can help enhance their love for reading. You can also try buddy reading if your child is struggling to read.
This means you and your kid can alternate pages so she can also grab the idea of how to read and practice it at the same time. By watching you spend time with them and reading will ultimately encourage your child to read more.
Also read: Major Benefits of Reading Books of Different Genres
2. Add Humour
Humour is an excellent way to help your child to gain an interest in books. Sure, they may still be reluctant to read other books at first but getting them to sit at focus on words is enough to form a passion for overall reading.
3. Reward them
Set monthly reading goals to encourage your child to read more. This will give them a sense of purpose and aim to work towards. You can do 10 short children's storybooks per month and reward them with anything they want from the collar store.
4. Improve vocabulary
Lack of vocabulary can dissuade your child from going through the big words. You can read books with your kid and explain to them as she reads. If not that, watching movies can also play a big role in improving her vocabulary.
5. Let your kid choose books
If your kid isn't interested in what you are asking her to read, she will be less likely to for love for that too. Take her to the local library or bookstore and make sure she is interested in what you are buying.
Best Books for Kids
Here are the best books to encourage your child to read more often.
1. Frog and Toad by Arnold Lobel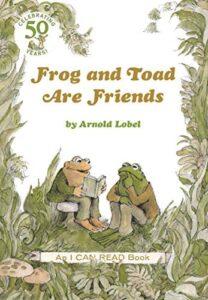 "Frog and Toad are very likable characters that each have a personality of their own. The stories are not too long – they span about 5 pages long. Each book has about five stories in it. The illustrations are small as the text needs to be big enough for a beginner reader, but they are still beautifully done. A definite must for your young reader that is just diving into the wonderful world of books."
– Mike and Jayne G.
2. Little Bear by Else Holmelund Minarik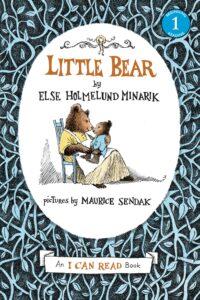 "An absolute Classic!
Honestly, what's not to love about Little Bear? With beautiful pictures, engaging storylines, and easy-to-read print, this book is a must-have for new readers. (It's also a brilliant book for reading aloud). I will definitely buy more Little Bear books as my reader progresses!"
– jjheartblog
3. Amelia Bedelia by Peggy Parish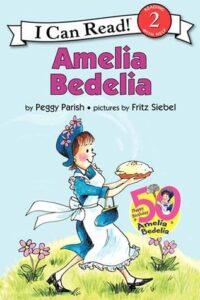 "My daughter loves Amelia Bedelia, just like I did as a child, and had an easy and enjoyable time reading this book. She is a first-grader this year and could read it alone midway through the school year. The DRA level is 28 (late second-third grade) but her current level is 20-22 (early second grade) and it seems more appropriate. It is engaging enough to read aloud as well."
– Kmac
4. Big Egg, by Molly Coxe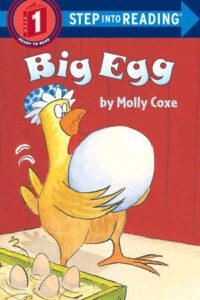 "My son has been having a little difficulty reading. He started kindergarten this year, and he has been a little resistant to reading some of the early readers the school has sent home with him. But, right now, I want him to learn to love reading. Big Egg does the trick! The words are nice and big, so he doesn't get frustrated by not being able to see the words. And, there is a cute brief story. He especially loves yelling, "SQUAWK" when the big egg hatches. This book really helps young readers and your child to read more.
– Angela,
5. Mac and Cheese, by Sarah Weeks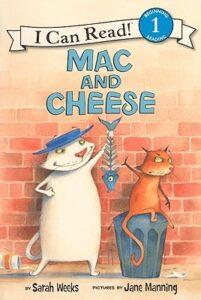 In just a matter of a few weeks, this book has been read to me dozens of times…. sometimes in one sitting. When "listening" to one of my beloved new readers "reading" me the same story over & over again, I am secretly making grocery shopping lists in my head. NOT this book! Children & I both really enjoy this comical story!
– Marsha R.