It is a known fact that only three percent of those literature books are translated from all the books released in the USA in a year.
Most don't usually pay attention to those books. Everyone should know that even if it's only three percent, the publishers of those books make sure that the readers get the fascinating ones out there, and you'll be surprised at how many excellent books you've been missing out on.
We've collected together eight of the best translated books to read right at this second.
1. Jenny Erpenbeck, TR. Susan Bernofsky, Visitation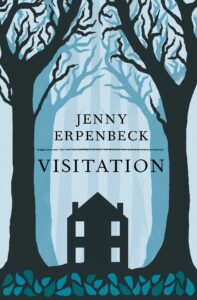 The center base and structure of this interestingly different novel centers around a house on a lake and surrounded by a forest during the time period of world war II and how much time can truly impact something.
As time changes, so do the house, from inside and around. The characters in the book give it something almost like a pattern, more than the traditional narrative.
The book itself includes its little episodes of drama here and there that make the book even better and get us hooked on the characters though as time passes, we can evaluate their progress and mourn their deaths.
2. Tram 83, by Fiston Mwanza Mujila, Translated From French by Roland Glasser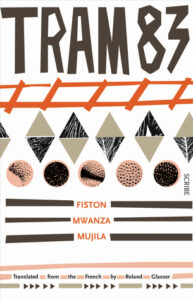 The title refers to a nightclub located inside an archetypal place known as the city-state. The main action and drama revolve around the main characters, who are two old childhood friends named Lucien and Requiem. They suddenly get their loyalty tested by other nefarious characters often hanging around them.
The author did a fantastic job creating a book that so amazingly narrows down history and makes incredibly vivid descriptions and overall dynamics.
With the two friends having such different perspectives and consciences, it's also hard to tell which one has the better perspective on the fallen world and harsh realities. Lucien, who is a writer adrift at the corner table or Requiem a communist, turned into a black market develler, and as they meet again, this story becomes all the more reason for you to read.
Related:  5 Must-Read Books You Need Before Travelling To Northern Pakistan
3. Among Strange Victims by Daniel Saldaña París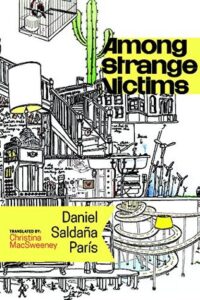 This author's English language debut stars the life hilarious yet incredibly moving life of the character Rodrigo who suddenly finds himself married to his boss' extremely annoying and insufferable secretary of the office he works at. The book also stars another character named Marcelo, a Spanish academy student who oh so happens to end up in the highly hellish ike place that is a northern Mexican town, and he begins a surprising relationship with Rodrigo's mother.
4. Death Is Hard Work, by Khaled Khalifa, Translated From Arabic by Leri Price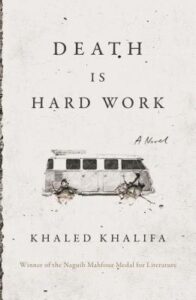 The novel Death is hard work starts with three siblings who are trying to carry the body of their dead father, all the way across from Damascus to their native country, but only if it were as easy at how it sounds as they have to travel amid a fierce war, the likes of which we only ever see appear on headlines.
Their dangerous trip across paints a sharp image of their broken-up family and a hopelessly shattered country.
5. Álvaro Enrigue, TR. Natasha Wimmer, Sudden Death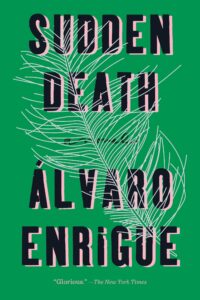 Those types of readers that enjoy intellectual literature with still lots of fun and its own moments will absolutely love this book which ultimately features an intense yet imaginary game of tennis between Caravaggio the painter and Quevedo, the poet, and they are using a tennis ball made out of Anne Boleyn's hair, because why not.
This book ultimately makes absolutely no sense whatsoever, although its silliness is part of the book's charm.
As their tennis battle continues, their tennis battle becomes deadly. This sheer brilliance of a book is an extreme delight to read and is also somewhat of an intellectual thrill.
Related: 12 Powerful Books That Changed People's Life: According To Quora And Reddit
6. Samanta Schweblin, TR. Megan Mcdowell, Fever Dream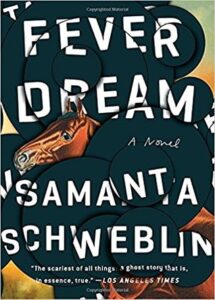 The people who expect to enjoy their reading are in for a ride with this one, as this book is anything but.
The book is an eco-parable clocking and an incredible mind-turner consisting of under two hundred pages. The characters include Amanda, a young woman dying in a hospital death due to Argentina, and a creepy young boy named David. Both of those characters, Amanda's missing daughter and all the other children, were poisoned by agricultural chemicals.
Though a highly mysterious yet suspicious doctor arrives seemingly out of nowhere and cures David. Though in the process, it inserts half the soul of a complete stranger.
Amanda and David inter incredible distressing memories and nightmares together, with him as the interrogator who mutters things in between now the with Amanda as the delirious subject trying to stave off the nonexistent ever so slightly. 
As the author once stated, the reader feels himself becoming Amanda and feels what she is feeling, as the writing is incredible enough to become an amazing read nonetheless.
7. The Clouds by Juan José Saer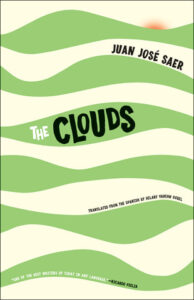 This tragic-comedy novel which ends in an incredibly unexpected ending, would stick with you for times to come. The story is based on mentally ill patients traveling from provincial Santa Fé to Buenos Aires with their physiatrist Doctor Real.
This book is sure to leave an impression on you, whether small or big, such as the book's writing.
Related: 10 Trending Books To Read This Month
8. Things We Lost in the Fire, by Mariana Enríquez, Translated From Spanish by Megan Mcdowell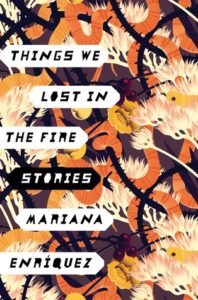 Many of the stories coming out of Latin America are written by women, and this Mariana Enriquez's gripping short stories are no exception as they were translated into English last year. When reading, make sure to do it with lights on, as this book would scare you or surprise you in the most minor.
The book includes extreme violence and trauma, as it includes many women instances gone wrong. All of it's happening in a society of Argentines dealing with poverty, and on the brink of destruction, with its many incidents.
Related: Where Does Harry Styles Get His Inspiration From: Books Recommendation By Harry Styles