Where crossing off books from your reading list can be satisfying, the fact that you are running out of books to read can also be daunting. Therefore, if you are up for a challenge and need a book that you can totally relate to, here are the best books you should read based on your Zodiac sign. 
Books You Should Read Based on Your Zodiac Sign
Aries
The Dead Are Arising: The Life of Malcolm X by Les Payne and Tamara Payne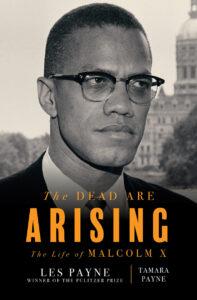 You are bold, brave, and adventurous, and this book entails everything Aries would need t get a solid boost of motivation. As a general rule of thumb, Aries are known to be warriors. One thing they can't stand is injustice. 
Therefore, The Dead Are Arising is a story of an activist told by Les Payne and Tamara Payne. They have compiled 30 years of interviews and research in this specific empowering biography. 
The book goes in-depth into the life of Malcolm and the Nation of Islam as well as the lessor childhood and life story that can help aries understand the undying problems in America.  
Taurus
Thirteen Reasons Why By Jay Asher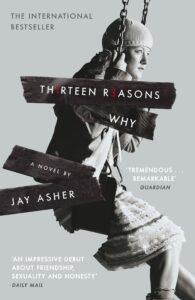 Taurus are known to being stubborn and peaceful people. They are highly grounded people who tend to pay attention to details, which makes Thirteen Reasons Why the ideal book for Taurus to read. 
The book tapes the last moment of Hannah Baker's and Clay's life, who is utterly compassionate. Just like Taurus, he is also grounded to help resonate with Taurus's personality.
Gemini
The Lying Life of Adults by Elena Ferrante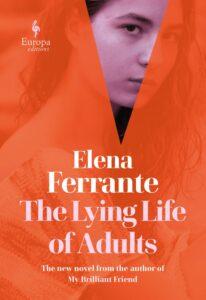 No one other than Gemini can enjoy the dualistic nature and richness of the characters in this book. The Lying Life of Adults will help Gemini think about the truth of all matters and help them see through the tales to choose the best decision for themselves. This book will not just help Gemini see their self-reflection but can give meaningful advice to create a positive shift in their lives.
Cancer 
Anna in Antisocial by Jillian Blake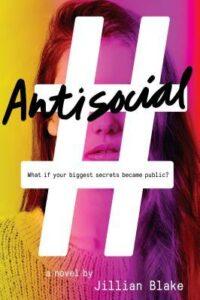 Cancers are the most sensitive among the zodiac signs. They have a highly fierce way of protecting their loved ones, which will help you relate to the lead character, Anna. After a hacker leaks personal information for the students at her school,  she is now on a mission to protect them and stop these leaks. 
The book entails a rollercoaster ride of emotions that make it impossible for a Cancer to keep it down.
Leo
 The Girl with the Louding Voice' by Abi Daré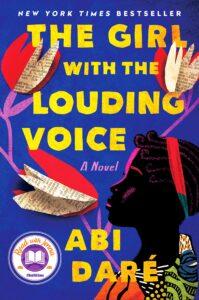 The fire sign will undoubtedly relate to the writing and the brave soul of the lead while unveiling the universal truths. In the book, you get to see a 14-year old Adunni is in search of her "louding voice" that will allow her to make her own choices. Leos like to think big, and so does Adunni— making this book worth reading. 
Just like Leo, Abi Daré is a force to be reckoned with. Her work has helped millions to have to find their voice and be heard. The fearless roar of Adunni against struggles will never fail to inspire Leo, who stands up against the same convictions. 
Virgo
One by One by Ruth Ware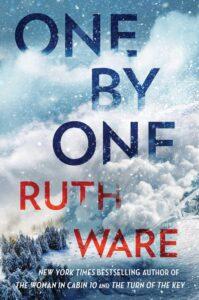 If you are a Virgo, you are likely to be smart, analytical, and pragmatic. This book is for gifted leaders who love to make practical decisions in their lives. The protagonist stands no-nonsense, which is what makes this a muse read for Virgos. 
You like reading thrillers and solving mysteries to understand the matter to its core. One by One will leave you with hundreds of questions to keep you up at night and indulge in rereading to enjoy the chilling story once again. 
Libra
Loveboat, Taipei by Abigail Hing Wen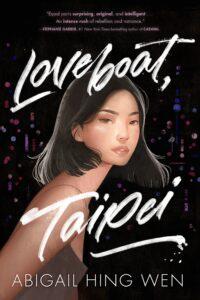 Libras are known to invest their time and energy into perfecting their relationship because they are the lovers of the Zodiac signs!
Considering how they are constantly seeking balance, they need to make sure their partners give them the same amount of love and admiration to stay in harmony. Loveboat, Taipei is a romance novel on an 18-year old Ever Wong's summer, where she spends her time drinking and breaking the rules. 
With this book, you can expect to get carried away with its realistic yet whimsical love story that Libras totally love!
Scorpio
Jack by Marilynne Robinson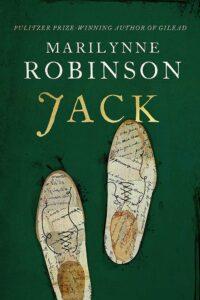 If you have seen Scorpio's brutal side, wait till you see how they win hearts while they are in love. You can expect Scorpios to work for love and can get into the depths of understanding relationships. 
Jack is a revolutionary love story that removes around two highly complicated individuals from different worlds during the 1950s. The book is an emotional story about healing and transforming. 
Sagittarius
Everything, Everything by Nicola Yoon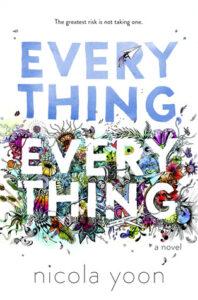 Sagittarius is always the first one to show you the reality of things and offers constructive criticism. They are known for their adventurous side, with big dreams and possibilities. Which is why I think you will connect with Maddy in Everything, Everything. Who wants to know the world outside of her bubble. In pursuit of curiosity, the reckless protagonist puts her health at risk.
Capricorn
The Transcendent Kingdom by Yaa Gyasi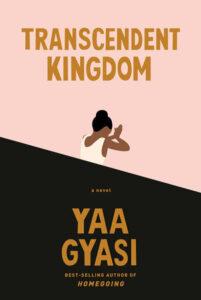 Capricorns are the most driven and determined individuals, so fall the zodiac signs. They make sure to achieve their goals and have a hard shell. What many people don't know is their soft nature that always remains hidden from the world. The book blends spiritually and scientifically into the brilliant ways we can question our beliefs. 
The book gives a real insight into the American Dream and how a family struggles through loss and love.
Aquarius
Uncanny Valley by Anna Wiener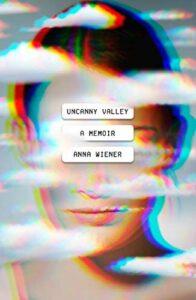 No one is as creative and inventive as Aquarians. The book is the story of Anna Wiener, who leaves New York to work at a start-up in Silicon Valley. Indeed, Uncanny Valley can help all the Aquarians indulge in their passion for technology and computers. 
In the book, you will get to read about the ups and downs of working as a woman in the tech industry and how Anna Wiener finds her way towards victory. 
Pisces
Likes by Sarah Shun-Lien Bynum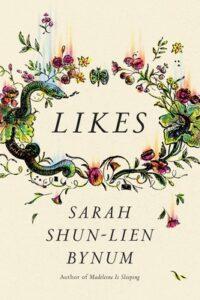 Pisces has beautiful minds. 
We generally know them for being involved in endeavors that will touch upon their sentimental side and ignite emotions. The thought-provoking novel by Sarah Shun-Lien Bynum will keep your eyes transfixed on every page as you get to read about the life of a teenager.
According to Google Books, Likes has been given the title of the "Best Book of the Year" as it talks about the raging new topics of high school obsession, celebrity, and fairy festivals that teenagers are all about today.