Going through all the historical fiction books and finding the one that you like can be hard considering how many books are out there, so we bring you the top 9 best historical fiction books that you definitely won't regret reading
What Is Historical Fiction?
Historical fiction is a famous genre in which the plot is fiction that takes place in the past.
Most of the time historical fiction books are 20-60 years before the current time period in the novel.
1. A Gentleman in Moscow by Amor Towles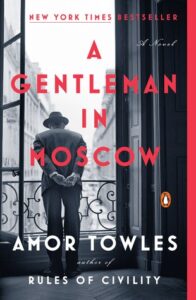 The story takes place in 1922 after a man named Count Alexander is sentenced to house arrest in Metropol, a magnificent hotel across the street from the Kremlin because he is deemed an unrepentant aristocrat by the Bolshevik Tribunal.
Rostov being an indomitable man of erudition, has never worked a single day in his life but now he must live in an empty and dirty attic room while some of the most unshakeable decades in Russian history are unfolding, his reduced circumstances provided him entry into an unknown world of emotional discovery.
Related: 12 Best Books To Read In Halloween
2. A Rising Man by Abir Mukherjee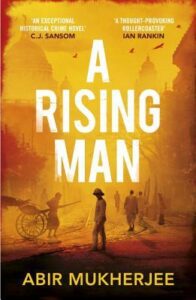 The book starts in 1919 after Captain Sam Wyndham, a former Scotland Yard detective, comes to Calcutta, desperately trying to seek a fresh start at life after his horrible experience in the Great War.
The Captain was recruited to head up a new post in the police force. Right after he took the post, he was overwhelmed by the heady vibrancy of the city. Wyndham is immediately caught up in a murder investigation that threatens the tropical city, which is already on the brink of political insurgency.
3. Alias Grace by Margaret Atwood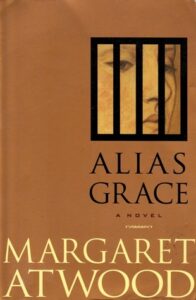 It's the late 1843's when the young woman Grace Marks has been convicted for her involvement in the gruesome murders of her employer and his housekeeper. With her serving life sentence, some believe her to be innocent, some believe her to be guilty, though Grace claims to have no memory of the murderers.
An expert in the burgeoning field of mental illness is engaged by a group of spiritualists who want to help Grace remember everything before the day she doesn't remember.
Will he find the truth which could be disturbing or will the mystery stay hidden? Alias Grace is one of the best books of the Booker prize-winning author Margaret Atwood.
4. The Nightingale by Kristin Hannah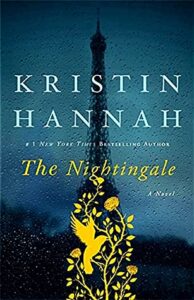 Vianne and Isabelle, two sisters, are bound when Vianne's husband is sent off to fight and must contend with a Nazi soldier quartering inside their house.
Isabelle is drawn to the soldier despite the cruel reality that surrounds them, as the years that follow she must live with the choices she made during the war.
Related: 9 Amazing Books To Read If You Are A Marvel Fan
5. As Meat Loves Salt by Maria McCann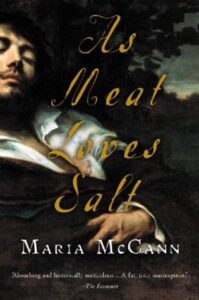 The century when the English Revolution is underway when the nation is seething with religious and political discontent which has erupted into fighting, violence, and terror.
Rebuilding their lives after the fighting has ended is the dream of Jacob Cullen and his fellow soldiers, but the shattering and scarring events of the war will overtake their dream.
As Meat Loves Salt is an exotic tale of passion and is a patriot of England beset by war and a man at the brink of madness.
Related: 10 Books To Read If You Are Struggling With Depression
6. Beloved by Toni Morrison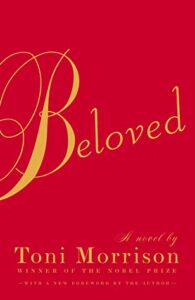 Beloved by Toni Morrison is a spellbinding, magnificent novel that turns the history of slavery into a story of power as intimate as a berceuse.
The main character Sethe was born a slave and escaped to Ohio. After eighteen years later she is still not free. She still has memories of the beautiful farm where so many dark and hideous things happened.
The ghost of her baby who died namelessly also haunts Sethe's new home; her tombstone is engraved by a single word: believed. The novel is filled with bitter poetry, suspense, and painful moments.
7. Outlander by Diana Gabaldon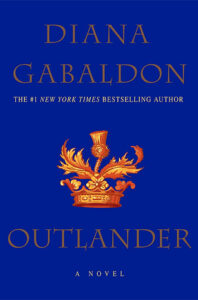 The protagonist Claire keeps asking herself the same question 'if you could prevent one of the world's greatest massacres of human history, would you do it?
A question she asks herself whenever she is thrown back to the day following world war II back to the 1700s in Scotland, days before the Jacobite Rebellion which sadly failed and caused the vapor of the Highland culture. And then one day she suddenly falls for a man named Jamie Fraser. She then realizes she would do anything in her power to change it.
8. The Book of Night Women by Marlon James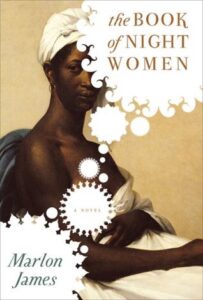 The Book of Night Women, a triumph of storytelling, has both profound authenticity and distinctly contemporary energy. A woman named Lilith who is born into slavery on a Jamaican sugar plantation at the end of the eighteenth century.
The slave women around her feel a dark power inside her they and she will revere and fear even at her birth. The women have been long plotting a slave revolt, and see Lilith as the key to their plan. But as Lilith comes to age, she desires her own feeling and identity. Risks start becoming the conspiracy's weak link.
The Book of Night Women by Marlon James, a young writer at once breathtakingly daring and wholly in command of his craft.
9. The Book Thief by Markus Zusak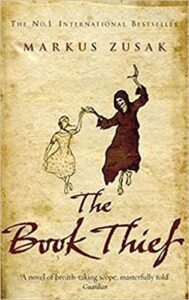 In 1939, Nazi Germany, the country is holding its breath, death has never been worse and it will continue getting worse. Liesel Meminger, a foster girl living outside of MunichIt, barely scratches out a meager existence for herself by stealing when she encounters a person she can't resist—books.
With the helping hand of her, according to playin' foster father, she slowly learns to read and starts sharing her stolen books with her neighbors during bombing raids, and with the Jewish man hidden in her basement.